Season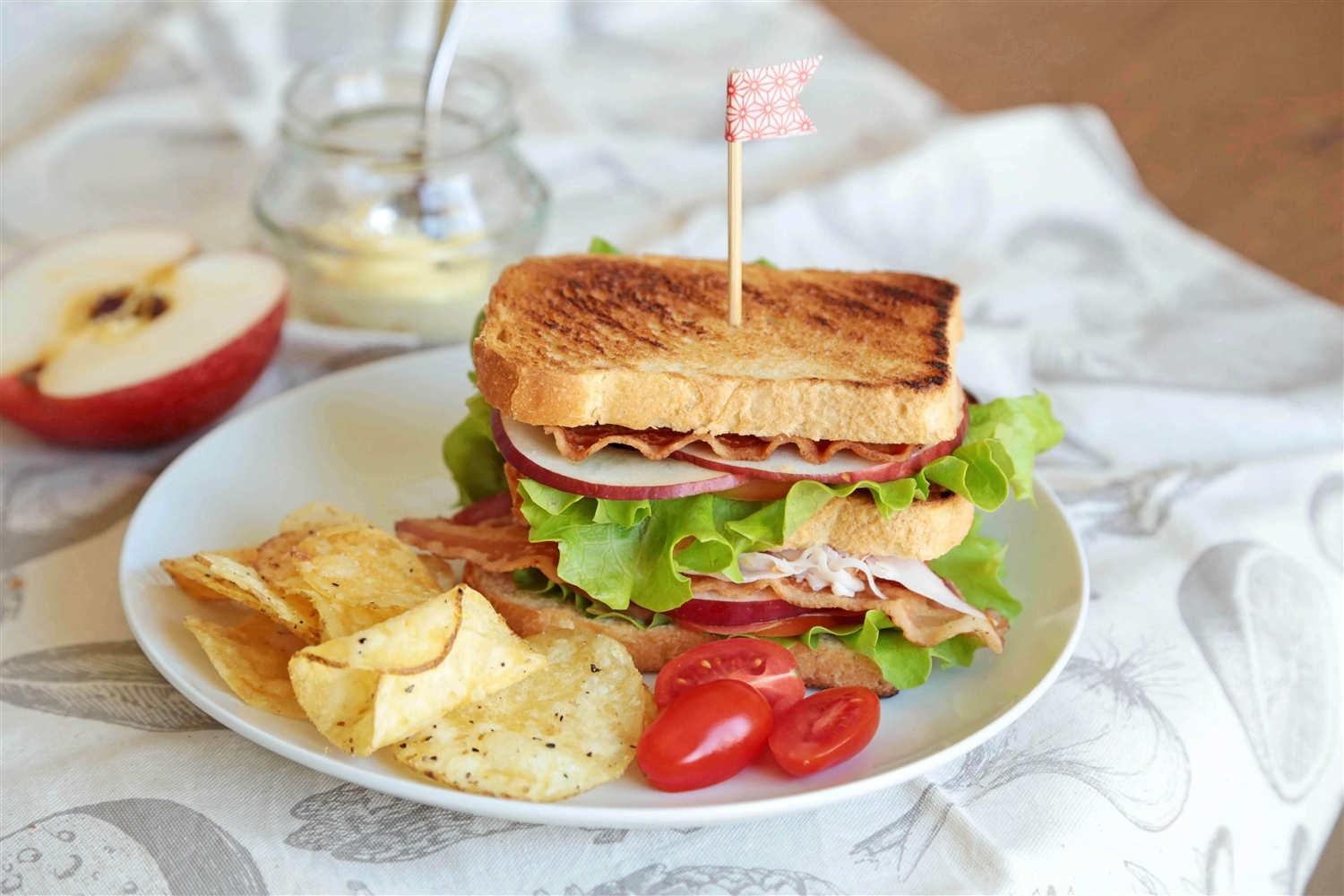 Ingredients
for For 4 sandwiches
sandwich loaf | 12 slices
tomatoes | 16 slices
roasted chicken breast | 8 slices
washed and cored Modì apple | 8 slices
washed lettuce | 4 slices
bacon | 8 slices
mayonnaise qs
black pepper qs
Preparation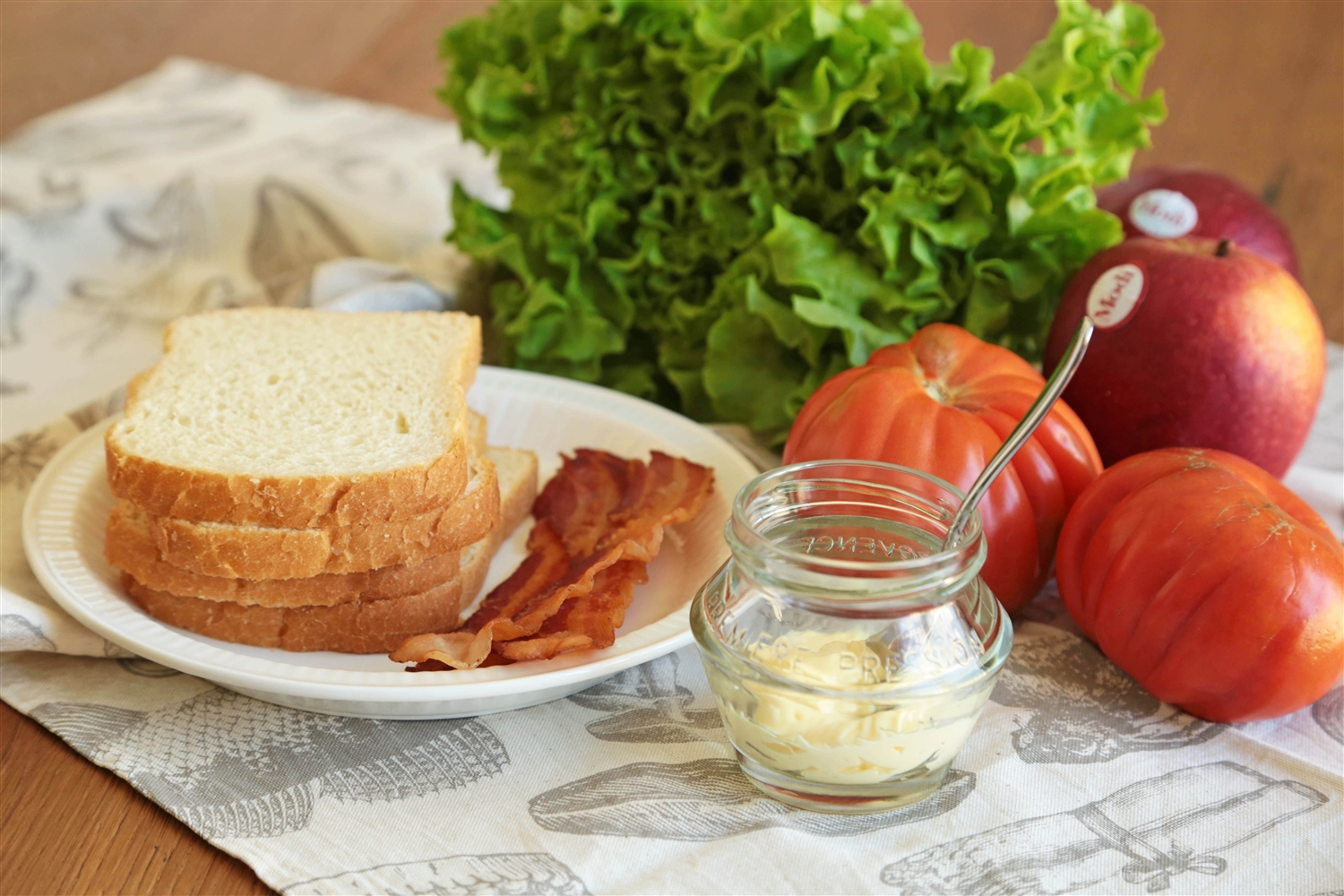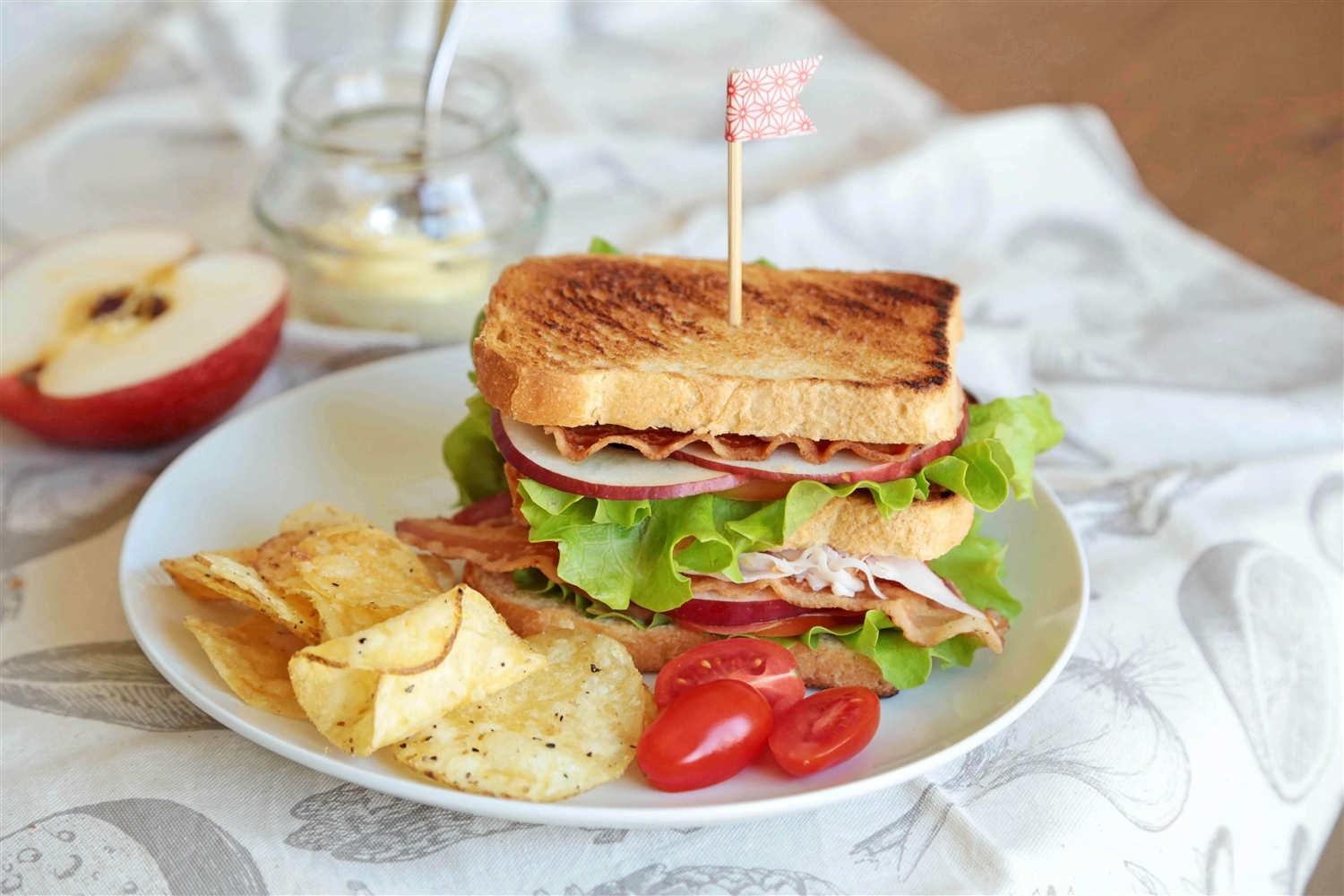 Heat the bacon slices in a hot non-stick pan (without adding fats), cook both sides until golden brown. Take the slices out of the pan and drain them on kitchen paper. Set aside.
Toast the bread slices in a toaster or under the grill.

Making the sandwich
Spread a thin layer of mayonnaise on one slice of bread, cover it with a lettuce leaf cut in half, add two small slices of tomato and one slice of apple, a slice of bacon and one of roasted chicken. Season with a pinch of pepper. Cover it up with another slice of bread with mayonnaise spread on both sides and add another layer of lettuce, tomato, apple, bacon and chicken.
Cover with one last slice of bread (with mayonnaise spread underneath).
Hold the sandwich together with a wooden toothpick and serve still hot.
Repeat the operation with the remaining ingredients to make more sandwiches.
Ingredients for:
For 4 sandwiches
What could be more inviting than a tasty club sandwich?
Well, an "apple" club sandwich!!
We've given the classic toast of the American culinary tradition, born at the end of the nineteenth century in New York nightclubs, a new twist adding juicy slices of Modì apple between delicious layers of bacon, tomato and lettuce.
Thanks to this "sweet" addition, the dainty sandwich becomes an alternative and exquisite meal offering, to prepare in a jiff and ideal for a quick meal or an informal dinner with friends.
Suggested Recipes