Season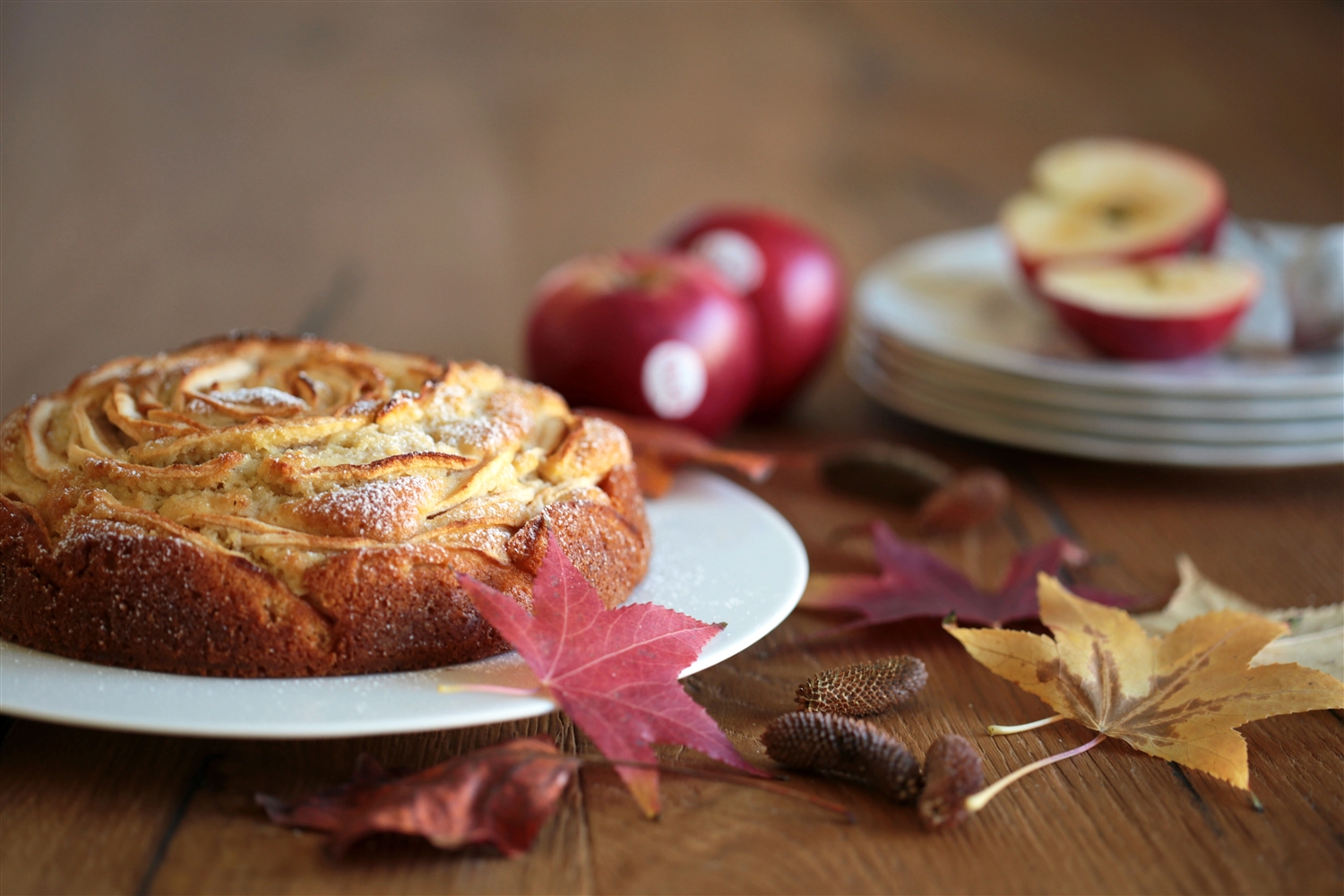 Ingredients
for for one cake 20 cm in diameter
Spelt flour | 100g/3.52 oz
Wheat flour | 75g/2.64 oz
Eggs | 2
Brown sugar | 130g/4.58 oz
Butter, at room temperature | 100g/3.52 oz
Raising agent for cakes and biscuits| 7g/0.24 oz
Fresh milk | 6-7 tbsp
Yellow untreated lemon (peel) | 1
Modì apples, cored, peeled and sliced | 2
Icing sugar to decorate
Preparation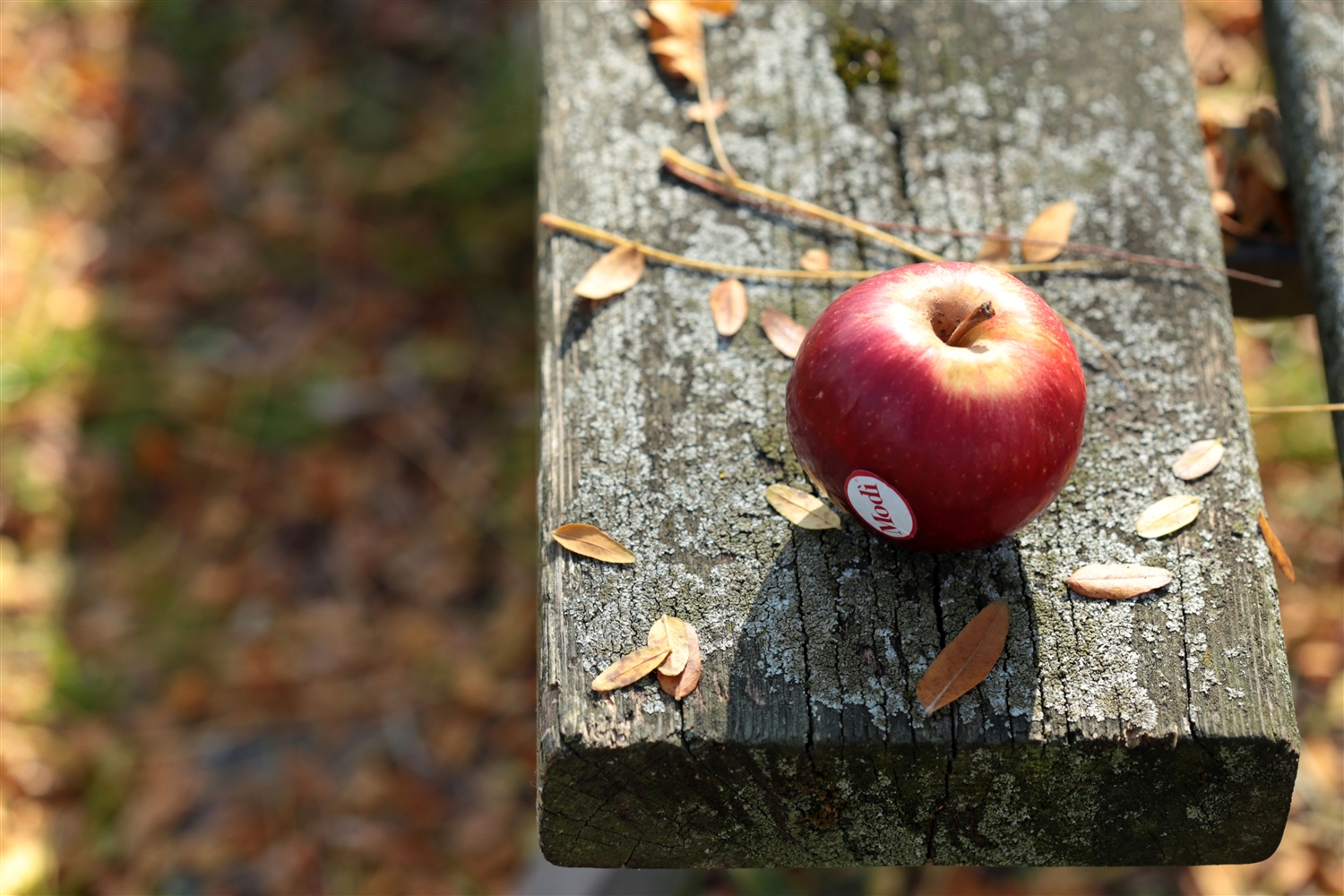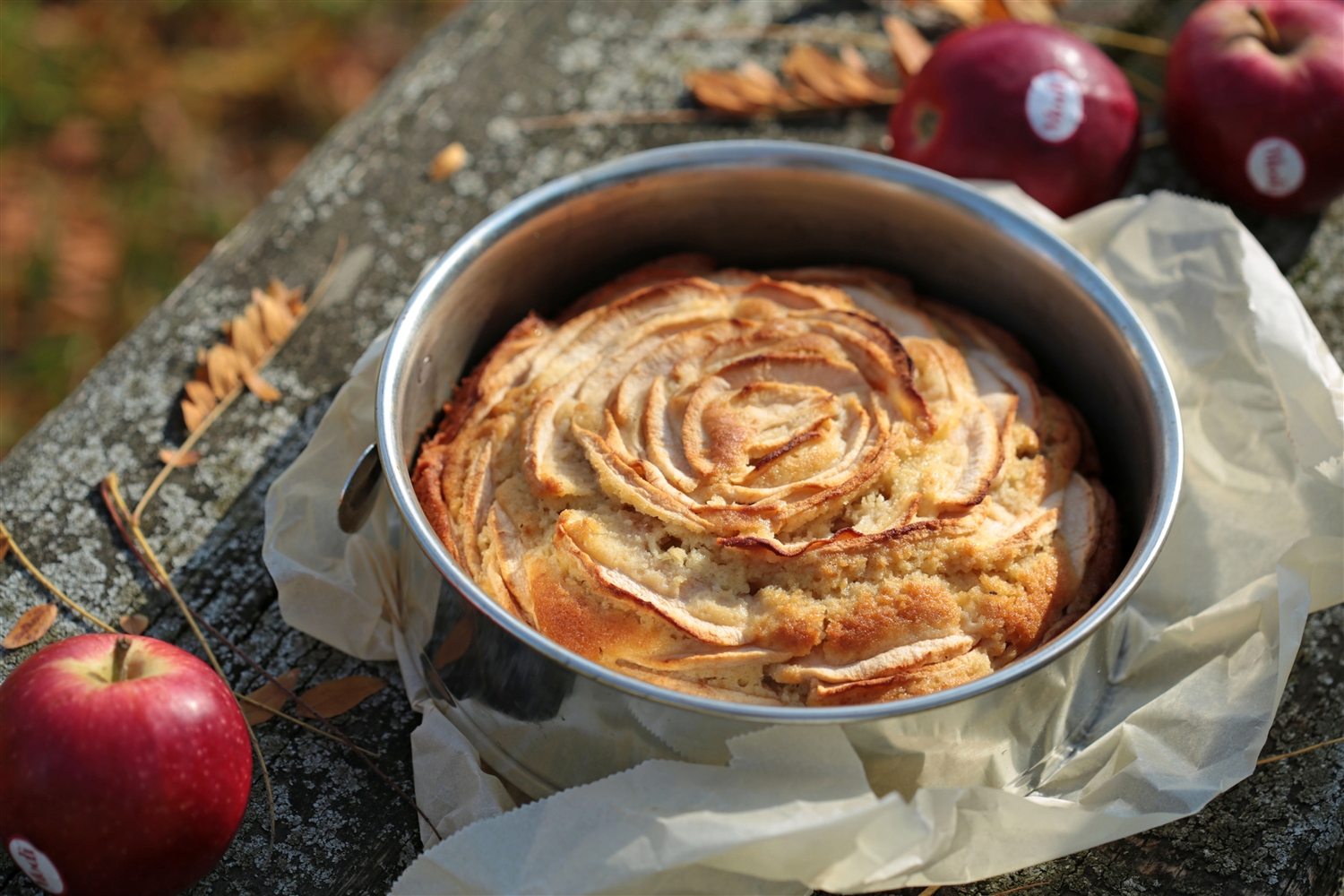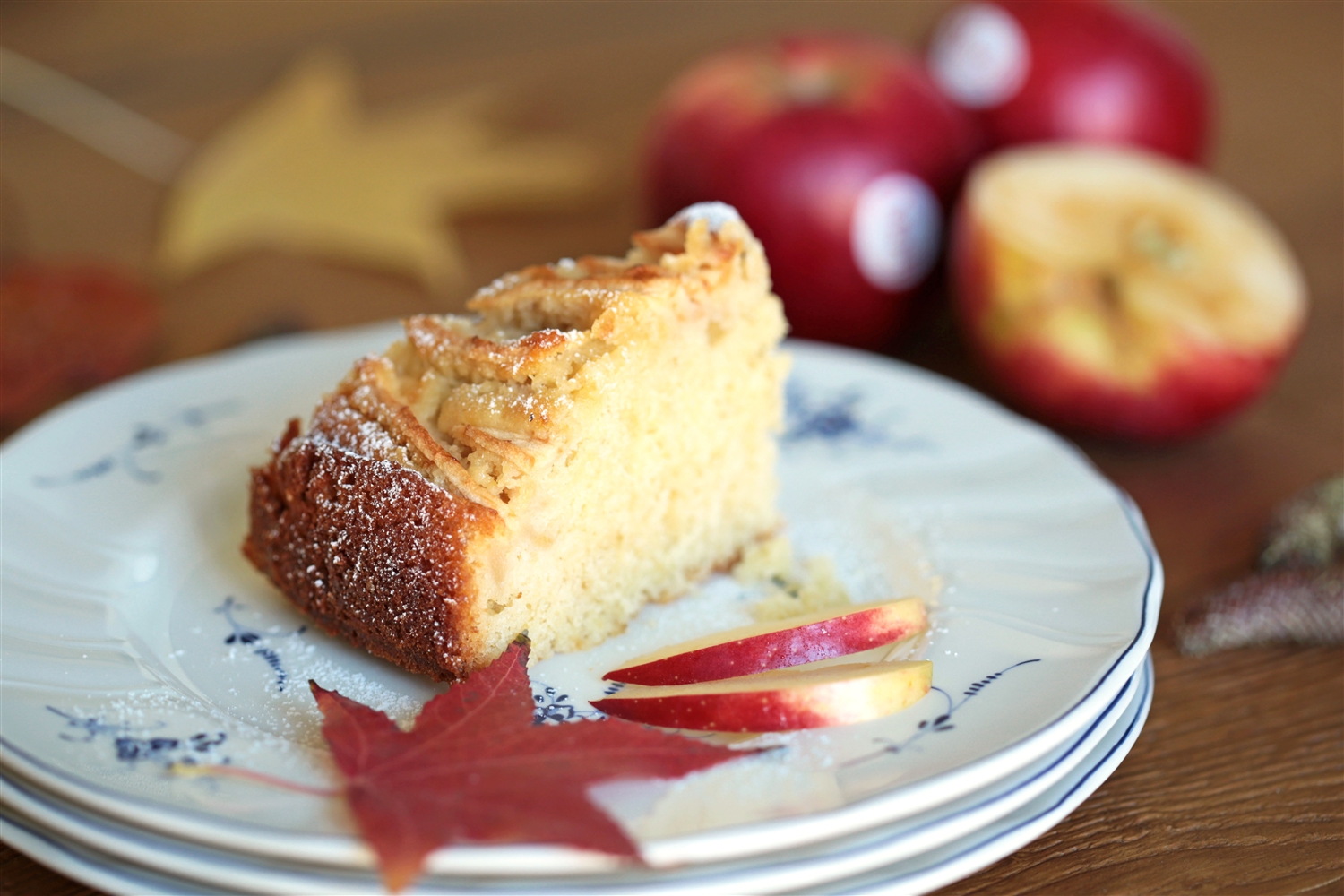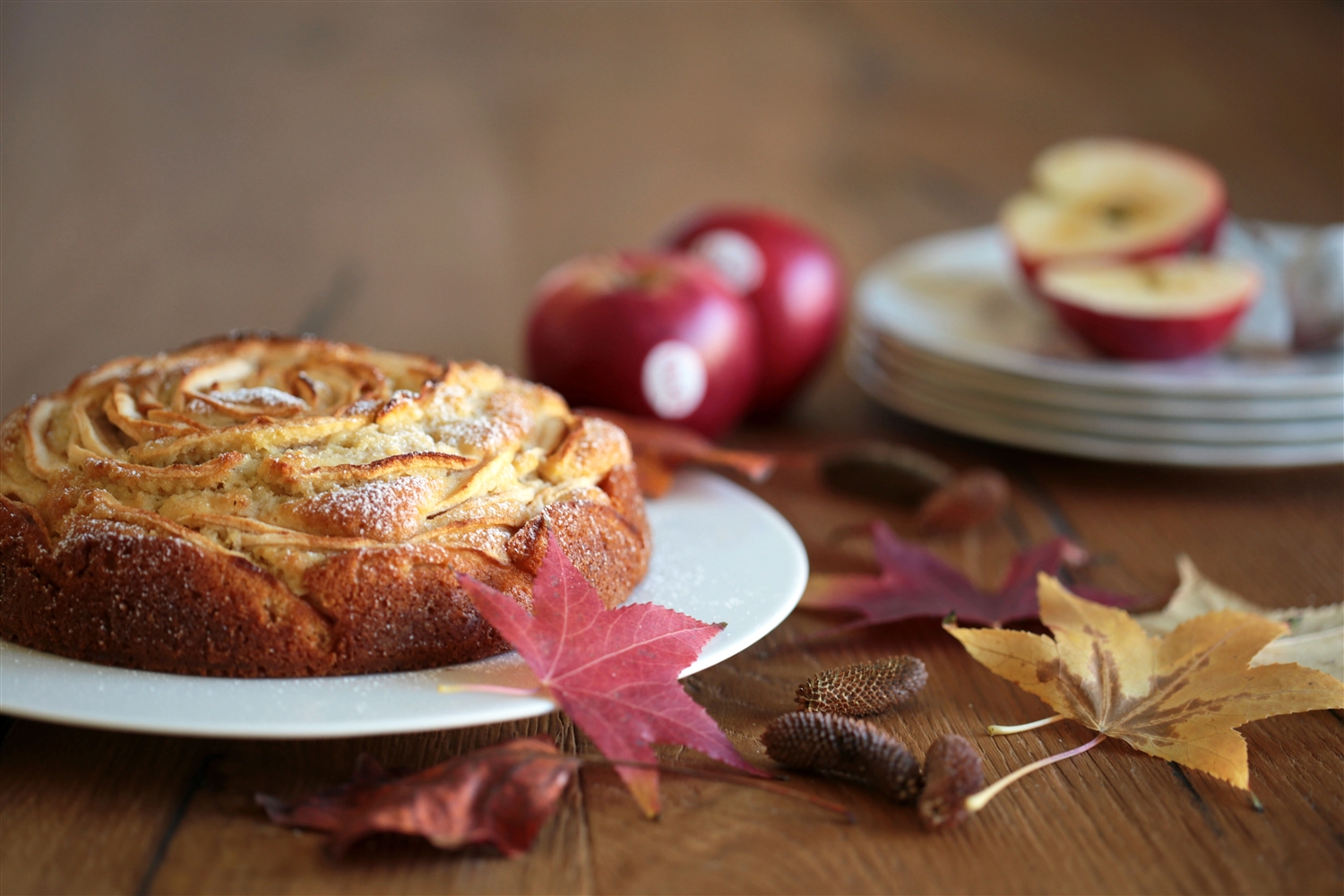 Pre-heat the oven to 180°C/356°F. Beat the soft butter with the sugar and the lemon peel for 2-3 minutes, until it becomes pale and foamy. Add the eggs, one at a time, then the milk.
Add the two types of flour sieved together with the raising agent.
Pour the mixture into a buttered cake time lined with baking parchment. Spread the slices of Modì apples on top. Bake for around 40 minutes or until the cake is golden and dry (check it is cooked using a toothpick). Leave to cool in the mould, then turn out and dust with icing sugar.

Note
#moretaste and wellbeing
Spelt is an ancient variety of wheat, popular owing to its special aroma; spelt flour (large spelt) has a light, naturally sweet flavour. It is easy to digest and contains fibre, vitamins and proteins.
Green Recipe
Seasonal Recipe
Cooking:
around 40 minutes
Ingredients for:
for one cake 20 cm in diameter
Autumn has arrived, and its variegated leaves are slipping off the trees to colour the grass below.
It is also coloured with the redness of crunchy, juicy apples, like the Modì red.
A classic with all the lively aroma of spelt flour, our Modì apple cake is perfect for enjoying throughout the cold weather season. Soft and pleasingly sugar-sweet, it has that homemade flavour of the countryside one never gets tired of.
Serve with a hot apple tisane, a cinnamon tea or a spicy cup of chai.
Suggested Recipes