Season


Apples in maple syrup with Greek yogurt and almonds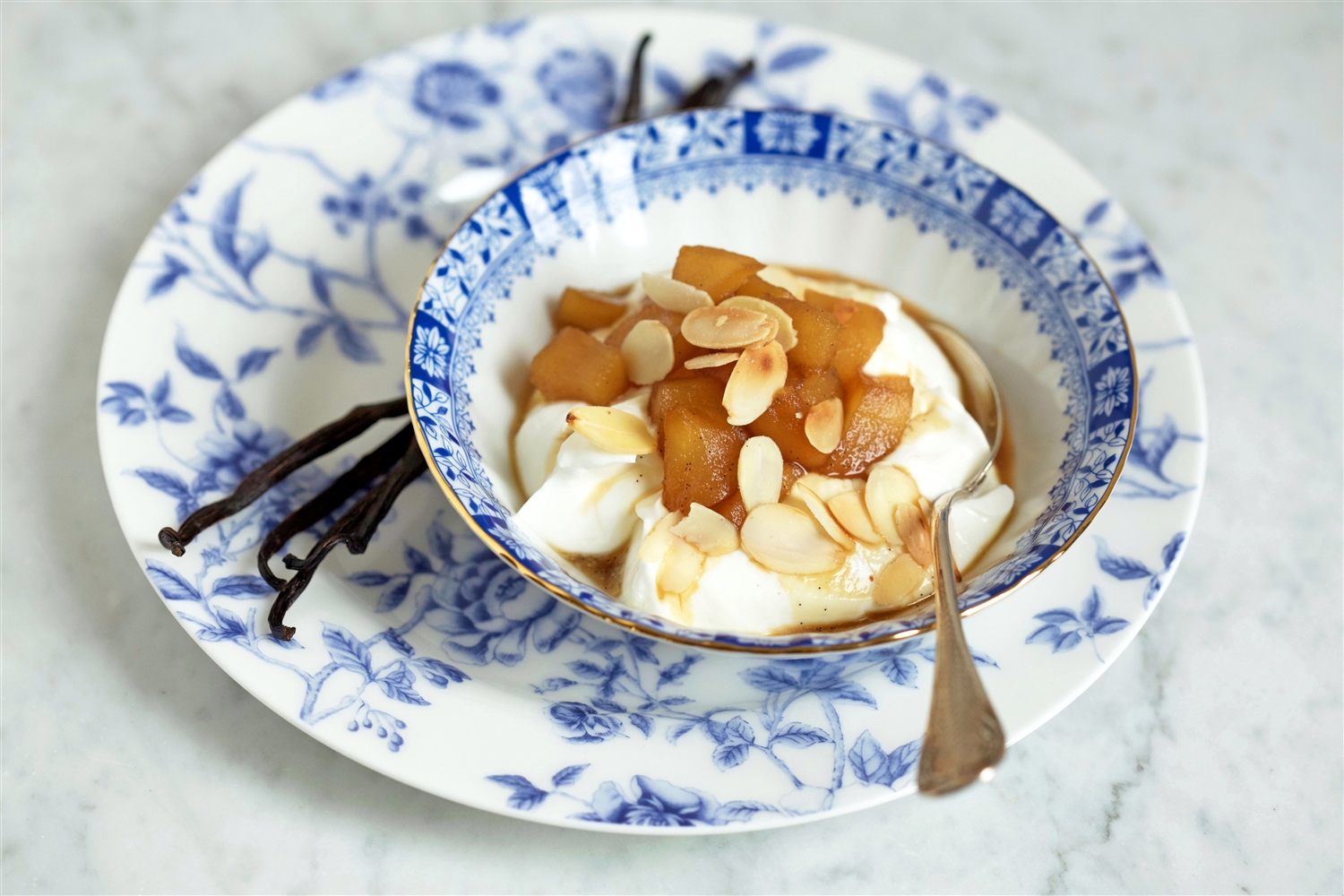 Peeled and cored Modì apple | 4 apples
Whole brown sugar (Mascobado) | about 6-8 tablespoons
Maple syrup | 3-4 tablespoons
Lemon juice qs
Natural vanilla | 1 pod (cut lengthwise)
Almond flakes | 3 tablespoons
Natural Greek yogurt | 400g/14Oz
Preparation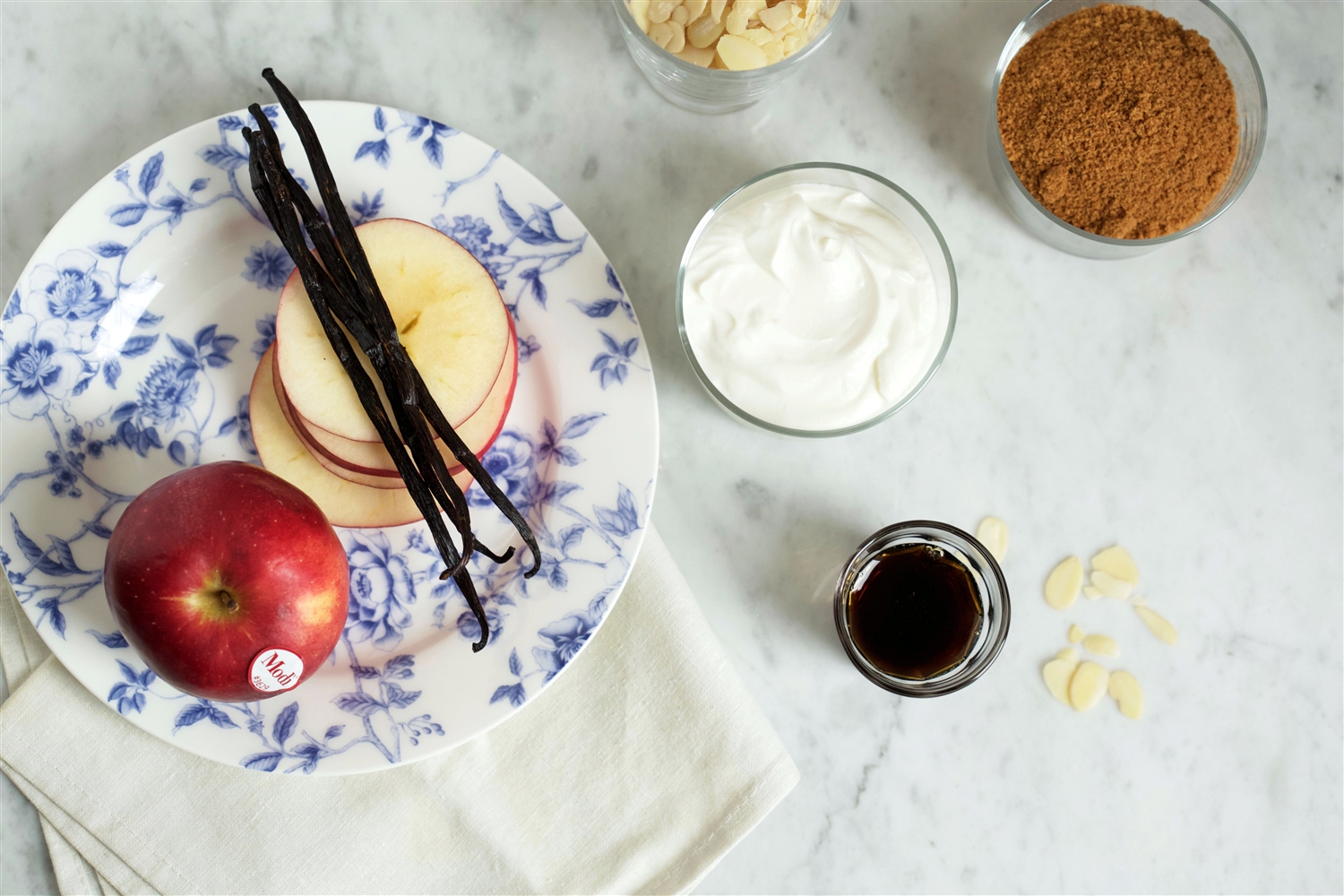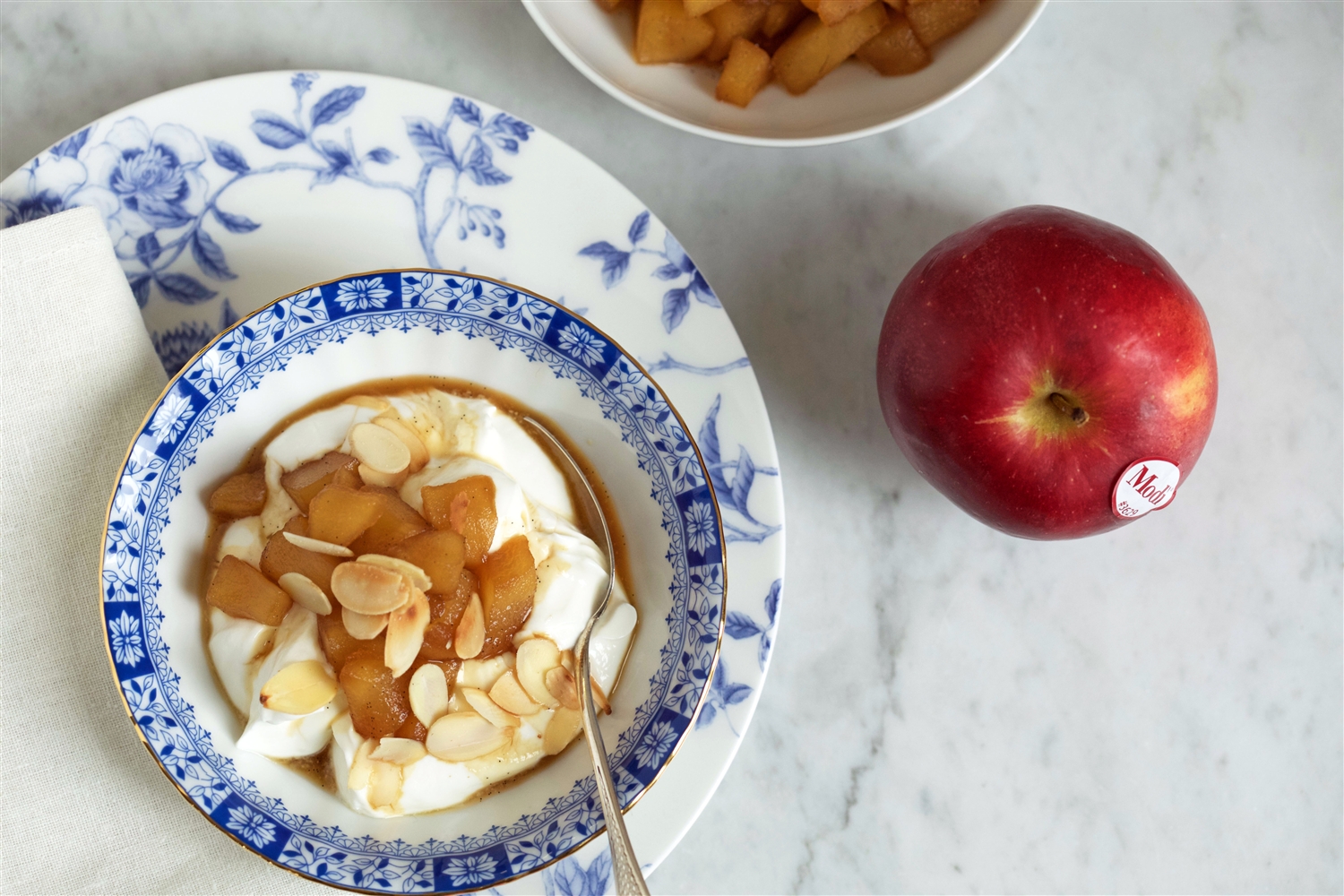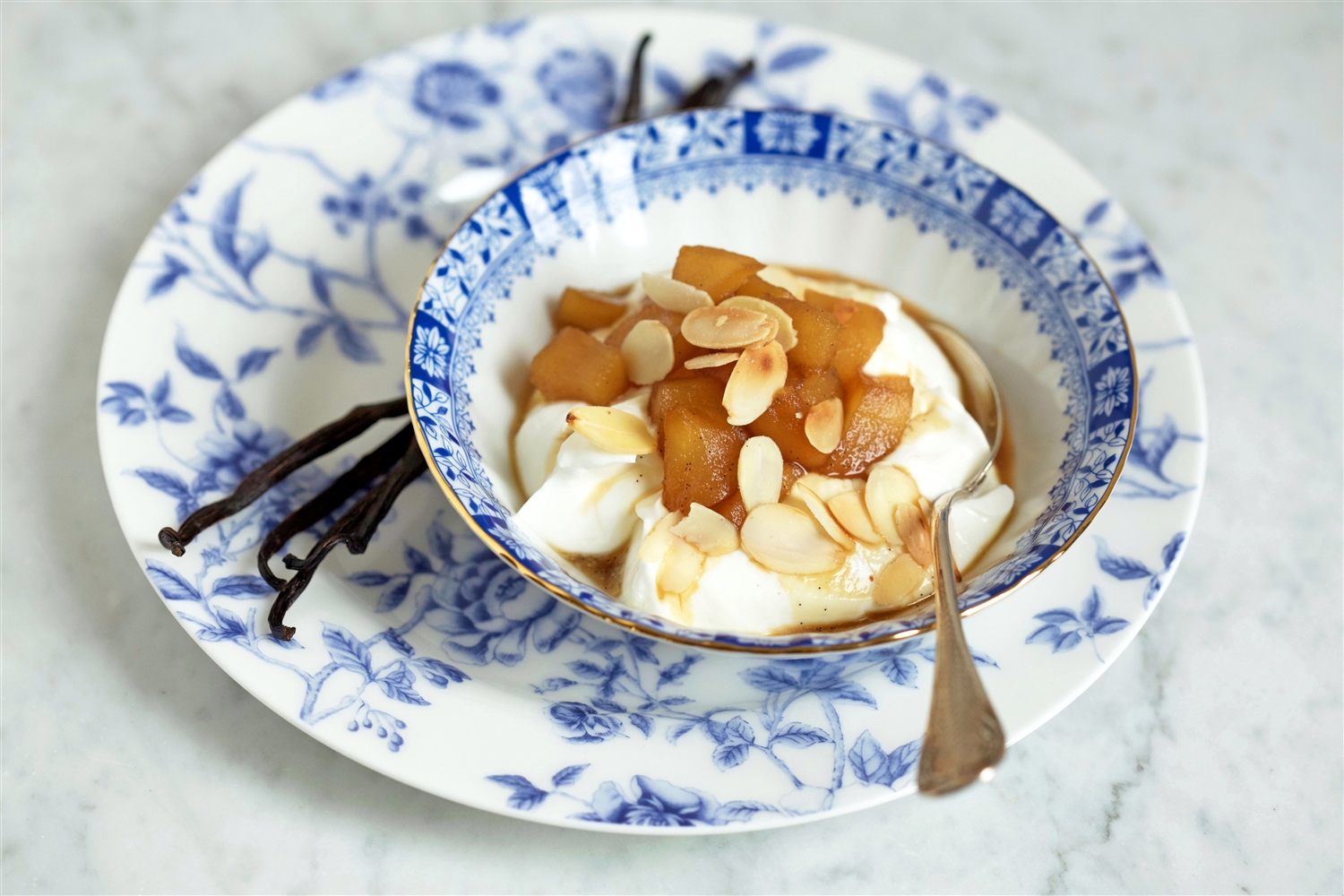 Dice the apples, spray them with lemon juice and place in a casserole dish with the vanilla, the sugar and the maple syrup.
Add approximately 3 ounces of water, cover, bring to the boil and cook lightly until the apple cubes are soft. Add more sugar if necessary.
Toast the almonds in a small pan, without adding any fats.
Distribute the Greek yogurt in 4 small cups, add a few tablespoons of the apple mixture (at room temperature) and decorate with a handful of toasted almond flakes.

#note
you can adjust the quantities of sugar and syrup according to taste.
Seasonal Recipe
Ingredients for:
4 people
Feel like an easy-to-make but exquisite sweet treat?
Why not combine a cup of creamy Greek yogurt with soft Modì apple cubes slowly cooked in maple syrup and whole brown sugar with a pinch of scented vanilla. A mix of genuine natural flavours for a freshly different dessert!
Suggested Recipes