Season


Cabbage and Modì apple salad with fennel and orange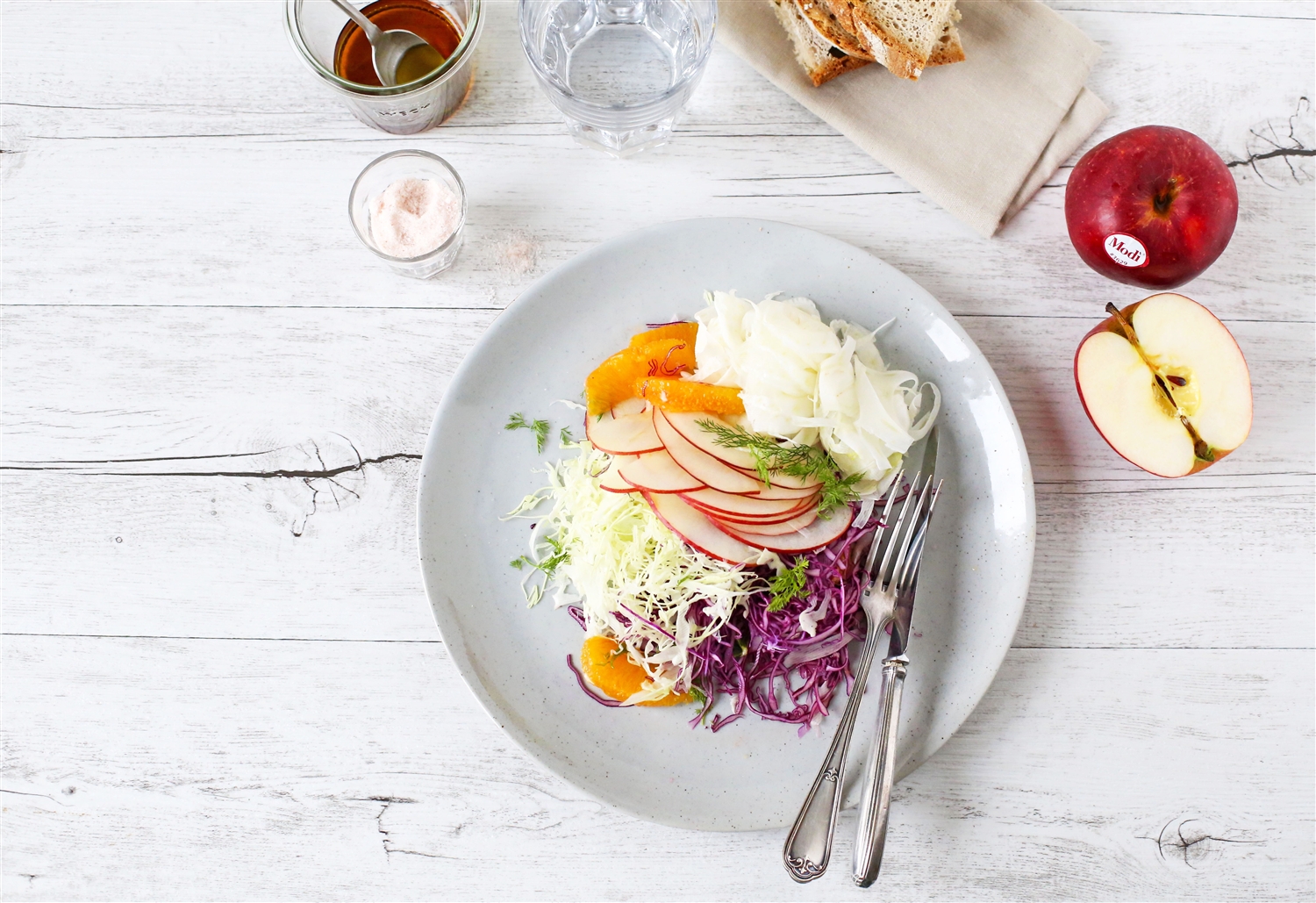 Ingredients
for 4 persons
Modì apple| 1 apple
Red cabbage | ¼
Spring cabbage | ¼
Fennel| ½ (of a large one)
Orange | 1

For the apple vinaigrette:
Extra virgin olive oil | approx. 4 tablespoons
Apple vinegar | 2 tablespoons
Sherry vinegar | 1 tablespoon
Pink Himalayan salt (or sea salt) and black pepper qs
Preparation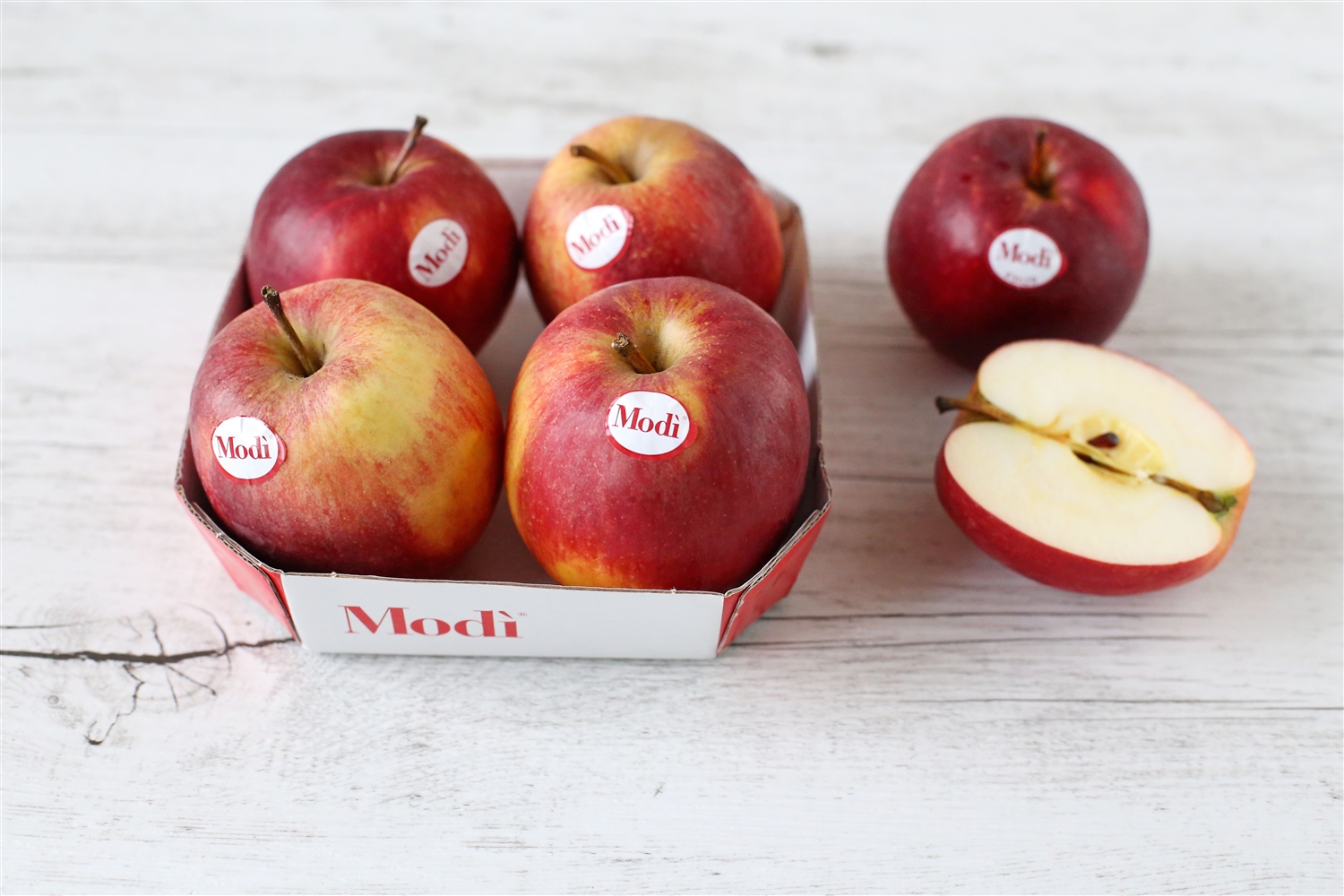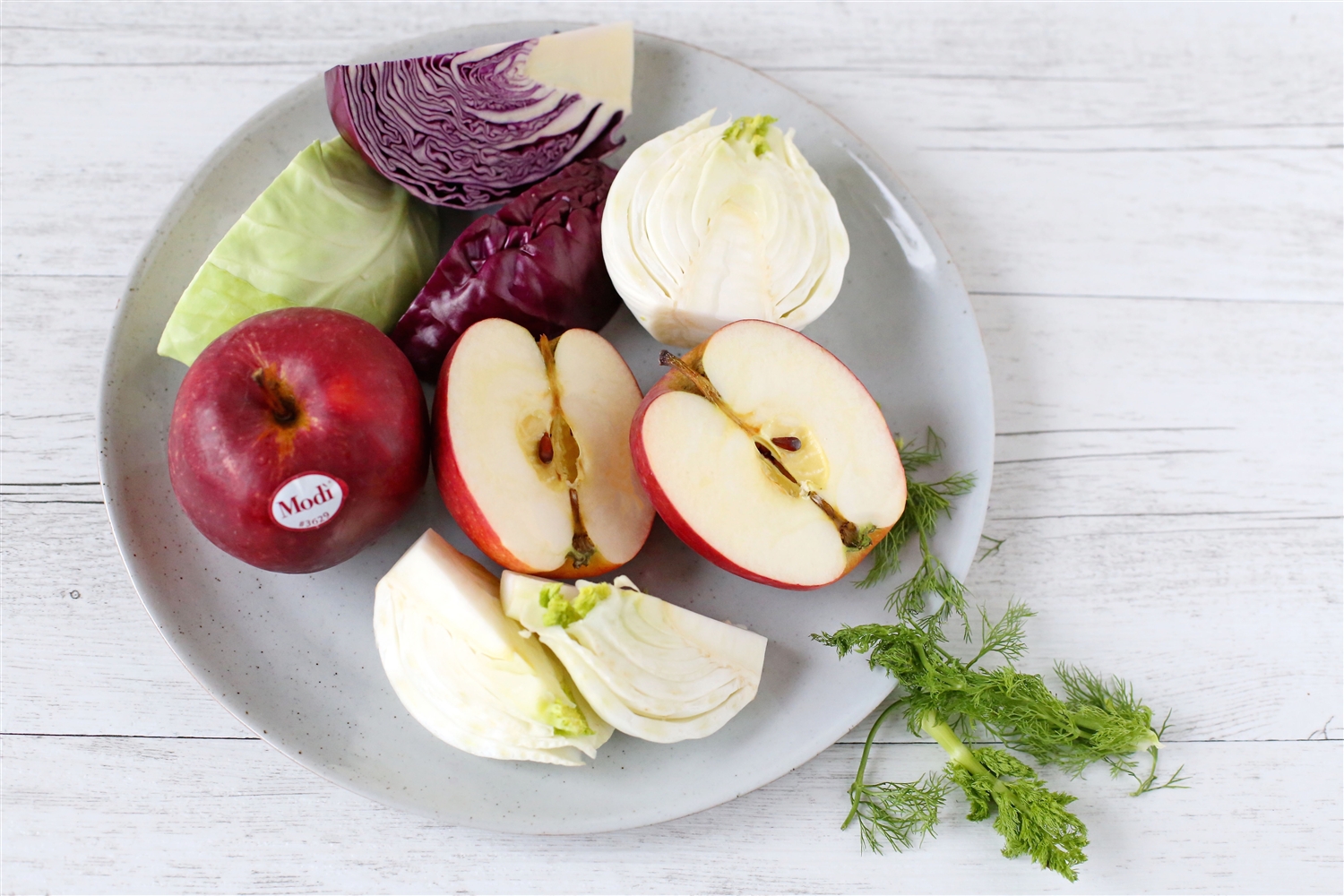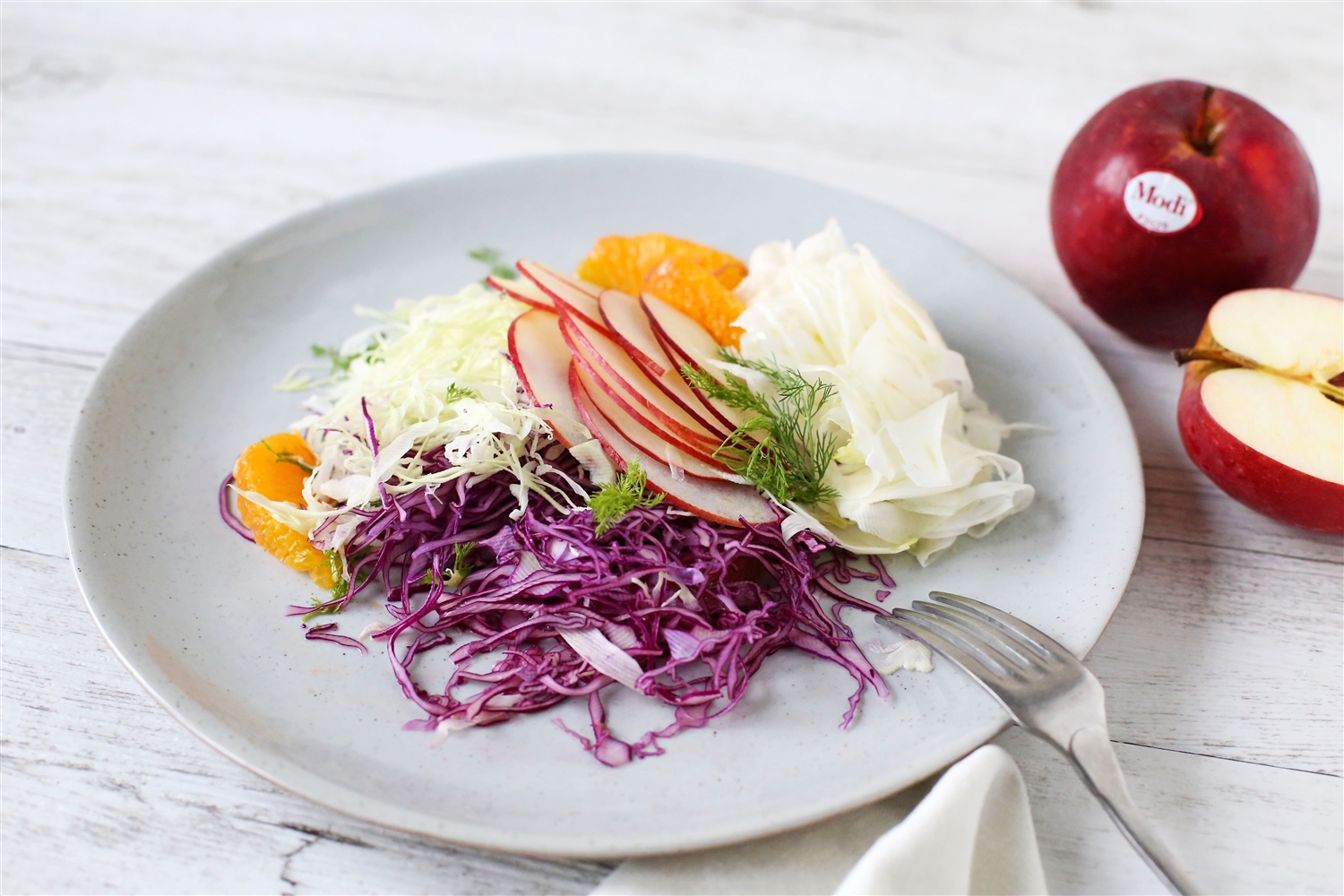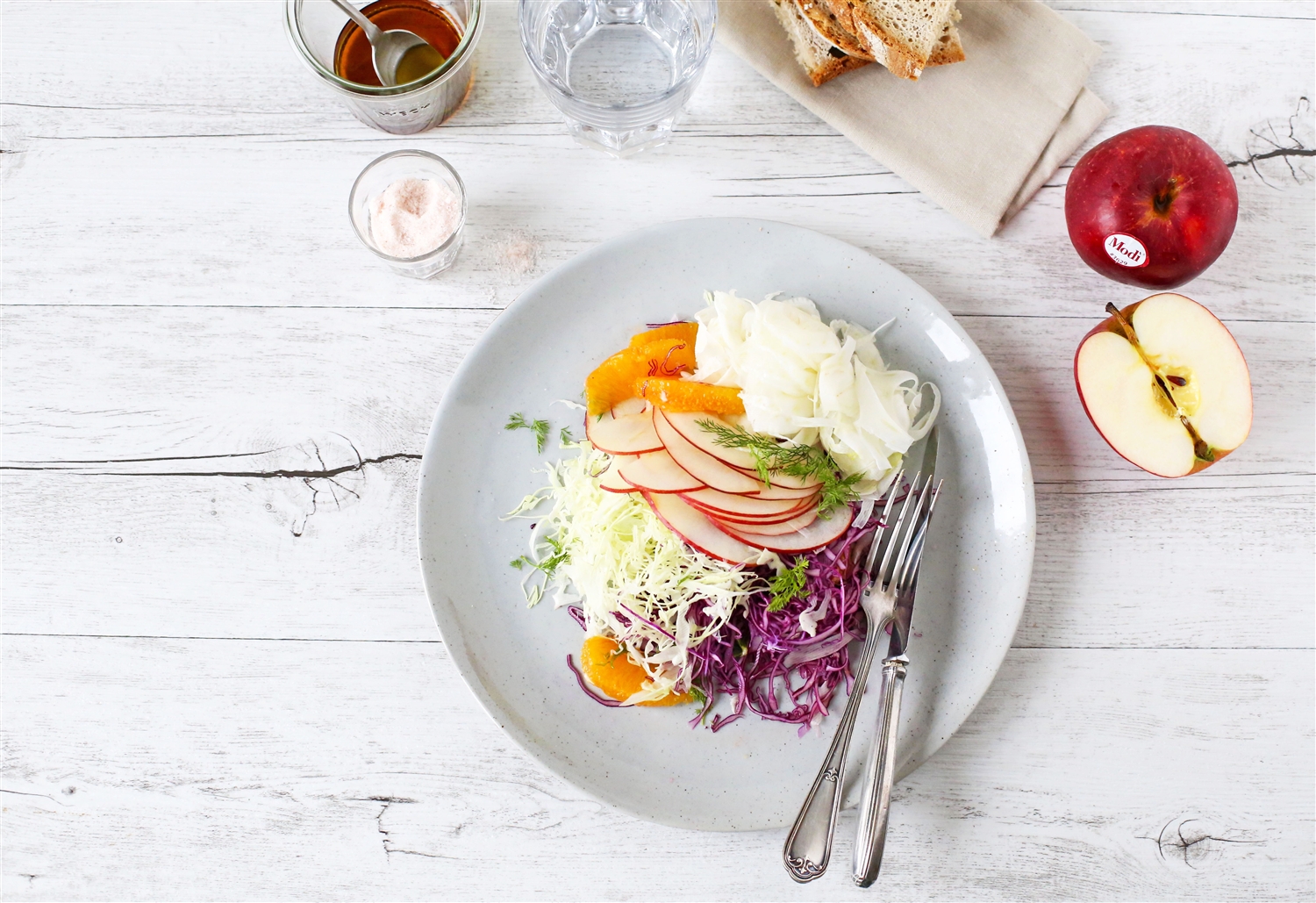 Wash and clean the fruit and vegetables.
Slice very finely the two varieties of cabbage with the help of a mandoline slicer, or alternatively with a sharp knife. Finely slice the fennel and the cored apple (do not peel it). Remove the skin and membranes from the orange.
Mix all the ingredients of the vinaigrette.
Put the fruit and vegetables into a salad bowl, dress with the apple vinaigrette (if necessary add more oil or vinegar) and serve immediately.
Ingredients for:
4 persons
Bored of the usual lettuce? Try this tasty fruit and veg salad that will definitely break the monotony of your lunch break!
Red cabbage, Modì apple slices, spring cabbage, fennel and orange combine in this light fun recipe, ideal as a single dish (even to take with you to the office), or as a delicious original side dish. As a condiment, all you will need to add is an easy to prepare apple vinaigrette to give it a soft sweet touch.
Fill up with vitamins and minerals and feel richer in energy!
Suggested Recipes