Season


Exotic Roast Beef Salad with Apple and Grilled Asparagus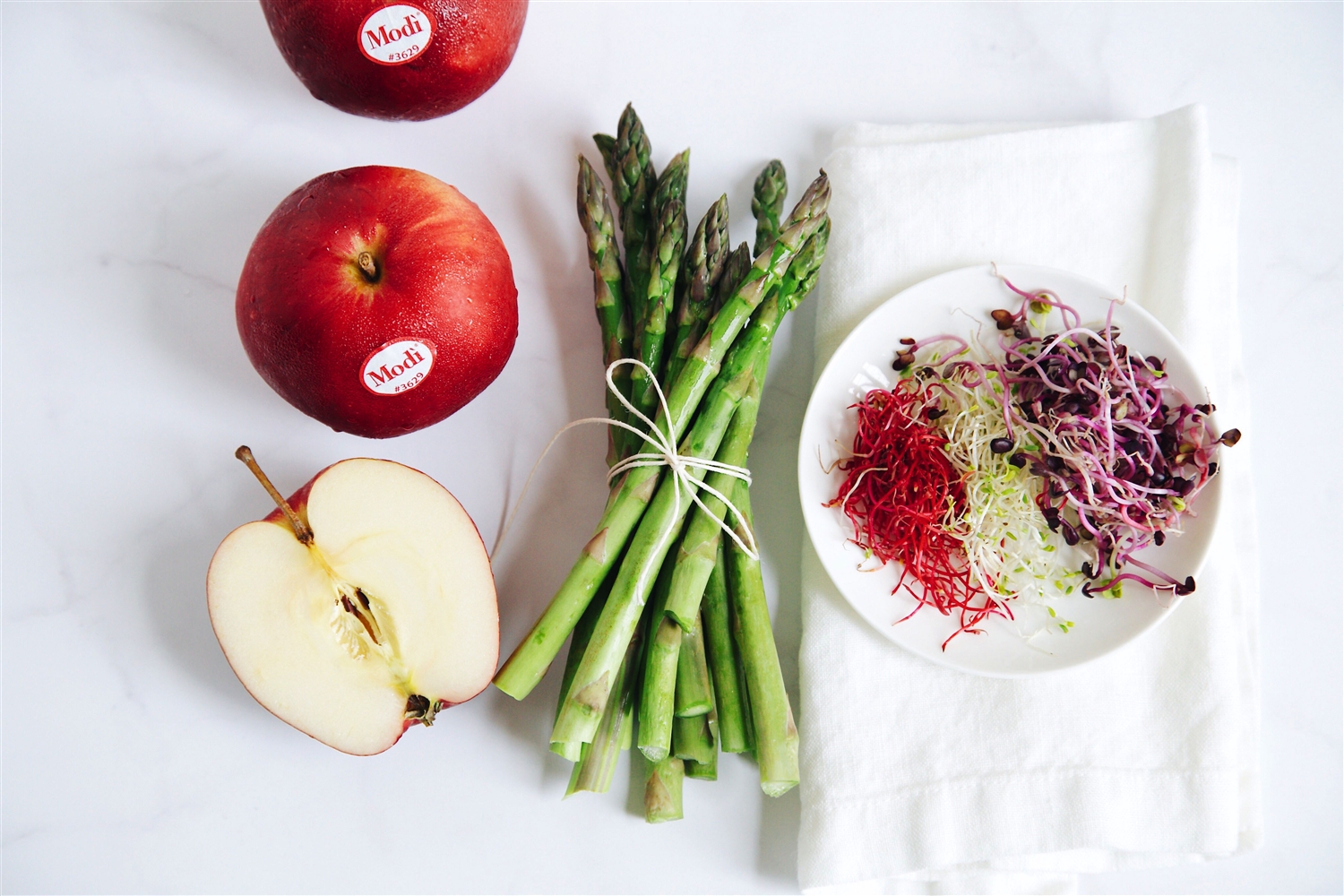 Sliced cooked roast beef| 500g (18 oz)
Fresh asparagus | 1 bunch (approx. 500g -18 oz)
Modì Apple | 2
Extra-virgin olive oil, salt and pepper qs
Mixed sprouts (radish, alfalfa, chard)
Fresh coriander

To season:
8 spoons soy sauce
8 spoons lemon juice
Black pepper and lemon juice according to taste
Preparation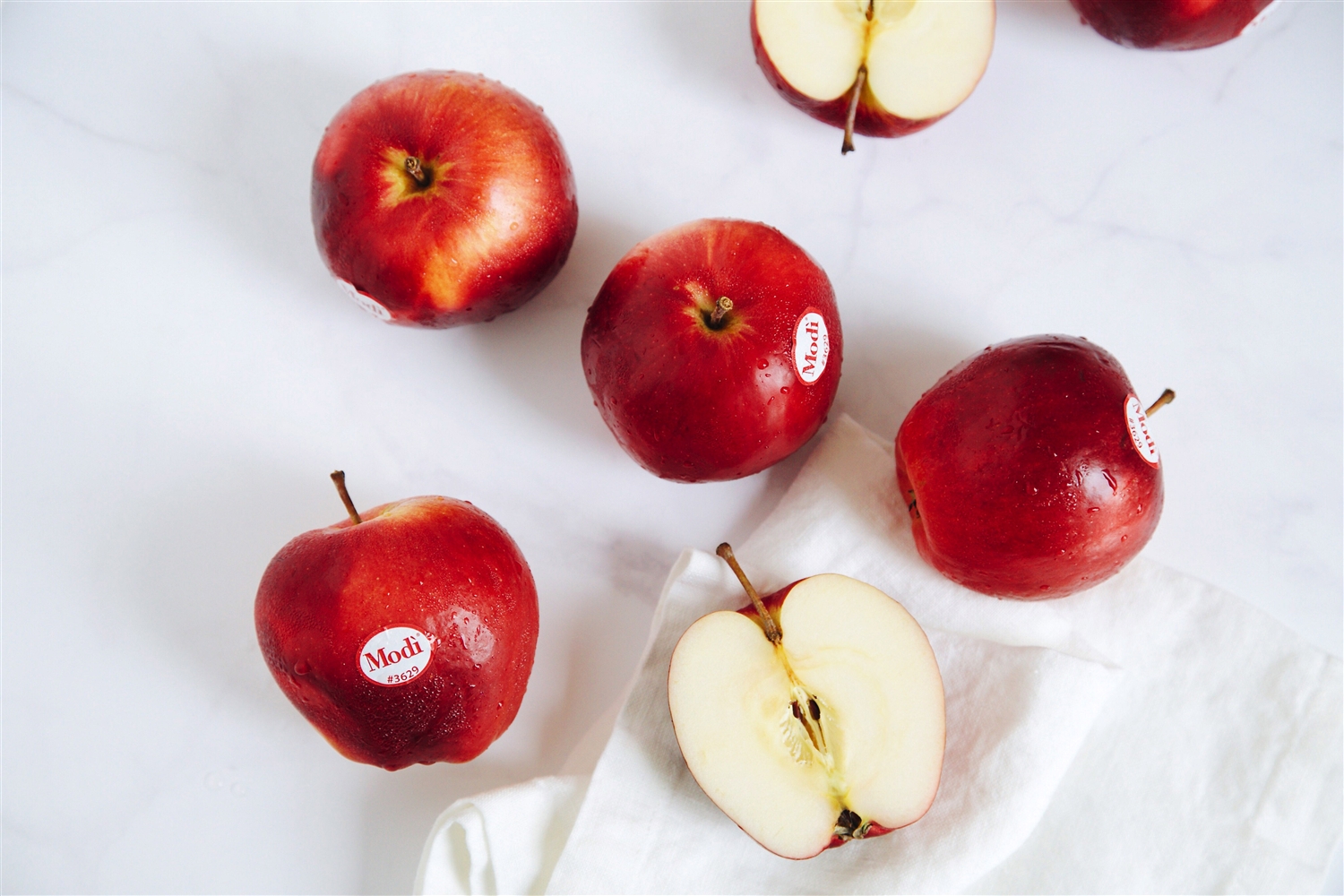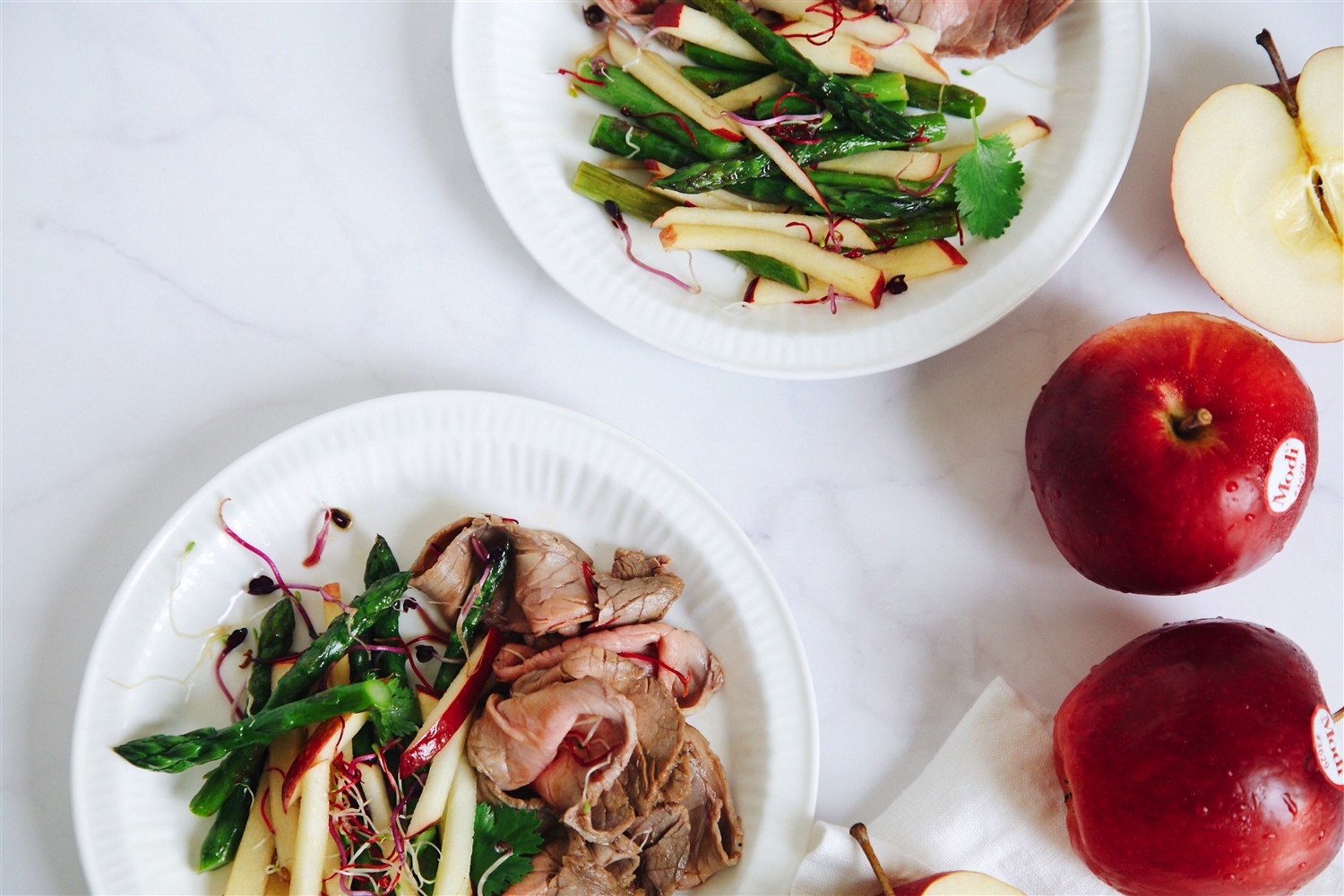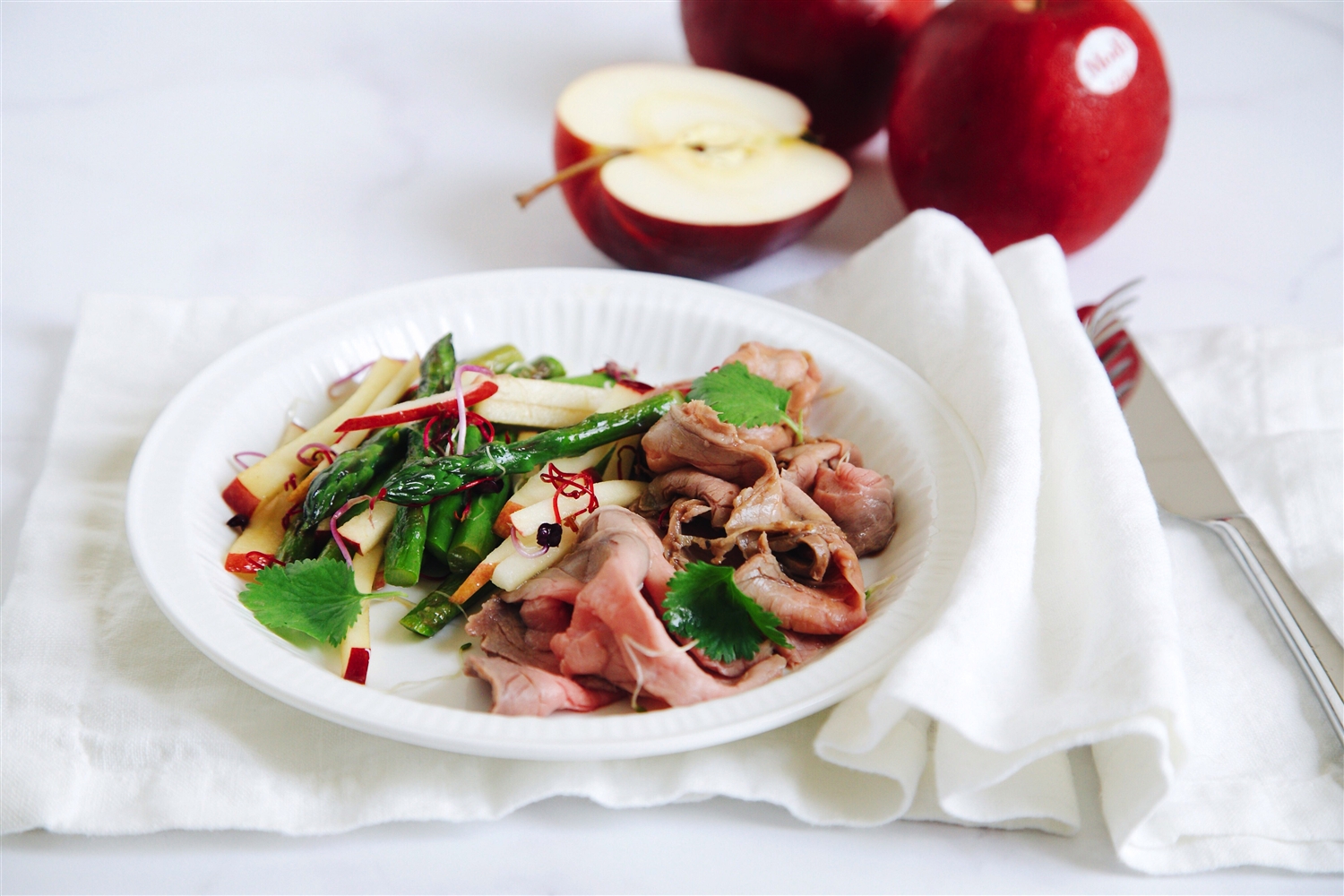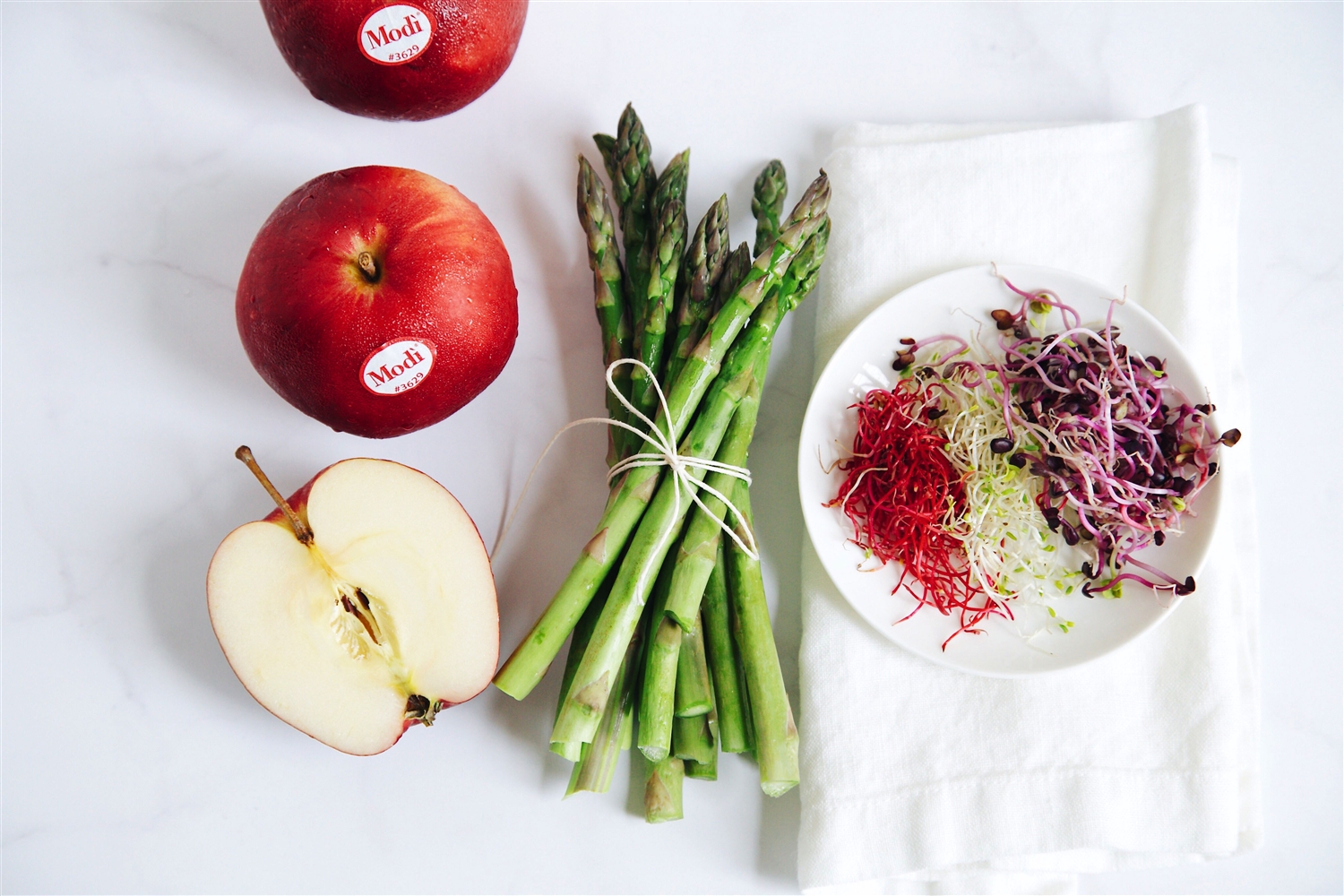 Wash the asparagus, remove the hard parts, parboil for 2-3 minutes in salt water, then drain them and place them in a bowl with iced water. Drain them again and grill them for a couple of minutes in a pan brushed with a little oil. Season them with a pinch of salt.
Wash and core the Modì apples, slice them into sticks and put them in a bowl with a splash of lemon juice. Add the asparagus and season the whole with a drizzle of oil and a pinch of salt if necessary. Mix the soy sauce with the lemon juice and the pepper according to taste.
Arrange the roast beef slices and the apple and asparagus salad in four plates and season with the prepared soy and lemon sauce. Decorate with sprouts and coriander leaves.
Complete with an extra dash of lemon juice, ground black pepper and a drizzle of extra virgin olive oil. Enjoy your meal!
Delicately exotic and delicious, this roast beef and Modì apple-based salad brings the summer to your dinner table with a sweet and sour mix of fruit and vegetables. Thinly-cut beef slices accompanied by tasty grilled asparagus, juicy apple sticks and sprightly sprouts to create a light fresh healthy dish. The addition of a little soy-sauce with lemon juice gives the whole a citrusy note, perfect to make the flavours lighter. Ideal as a single dish and in the picnic basket.
Suggested Recipes