Season


Filo pastry spirals with spinach, feta, and Modì apple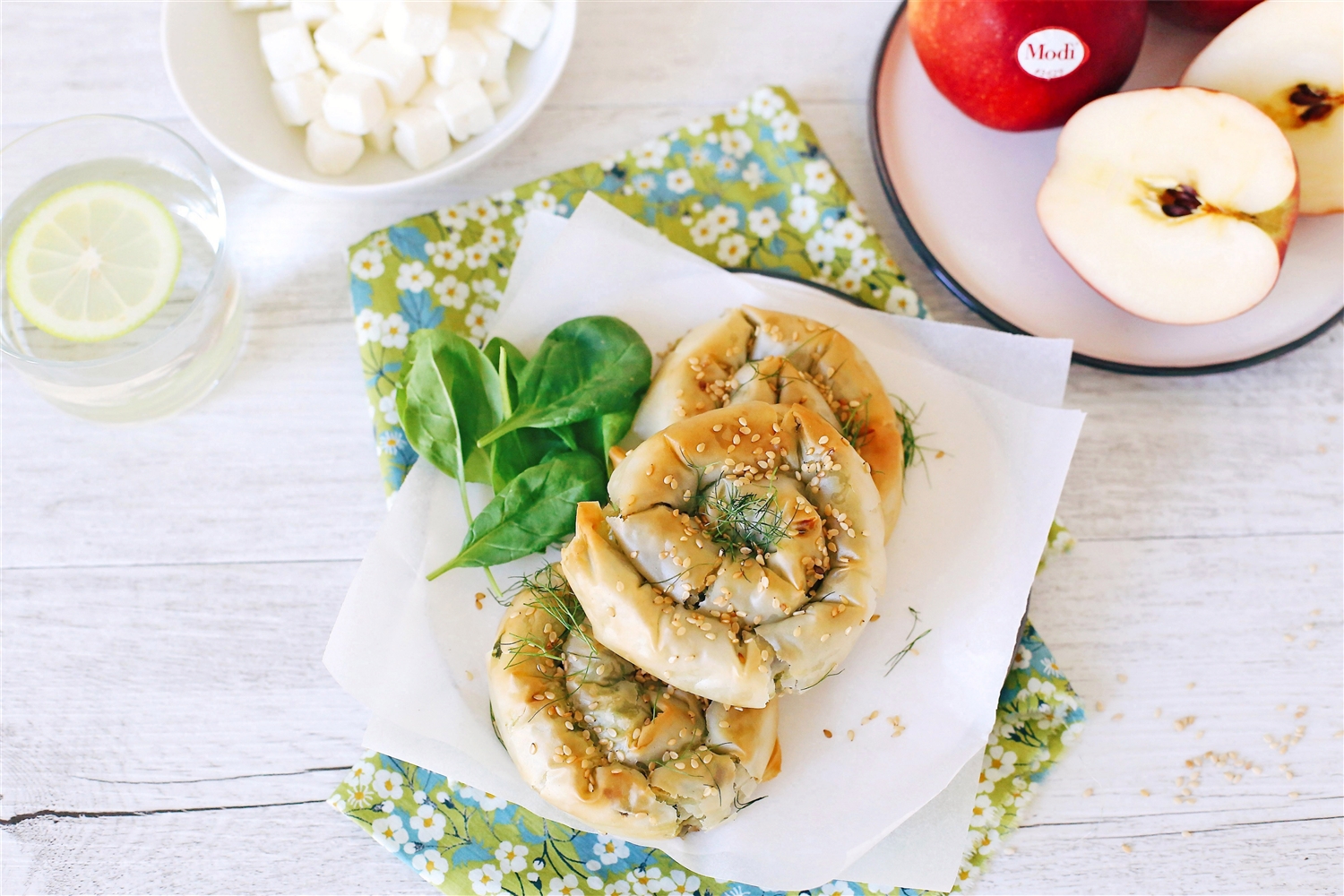 Ingredients
for approximately 6 spirals
Filo dough | 6 sheets
Spinach, already cooked and cut | 350g (12.35 oz.)
Modì apple | 1
Feta cheese | 100g (3.52 oz.)
Egg | 1
Fresh dill as needed
Sesame seeds for garnish
Extra virgin olive oil, salt, and pepper as needed
Preparation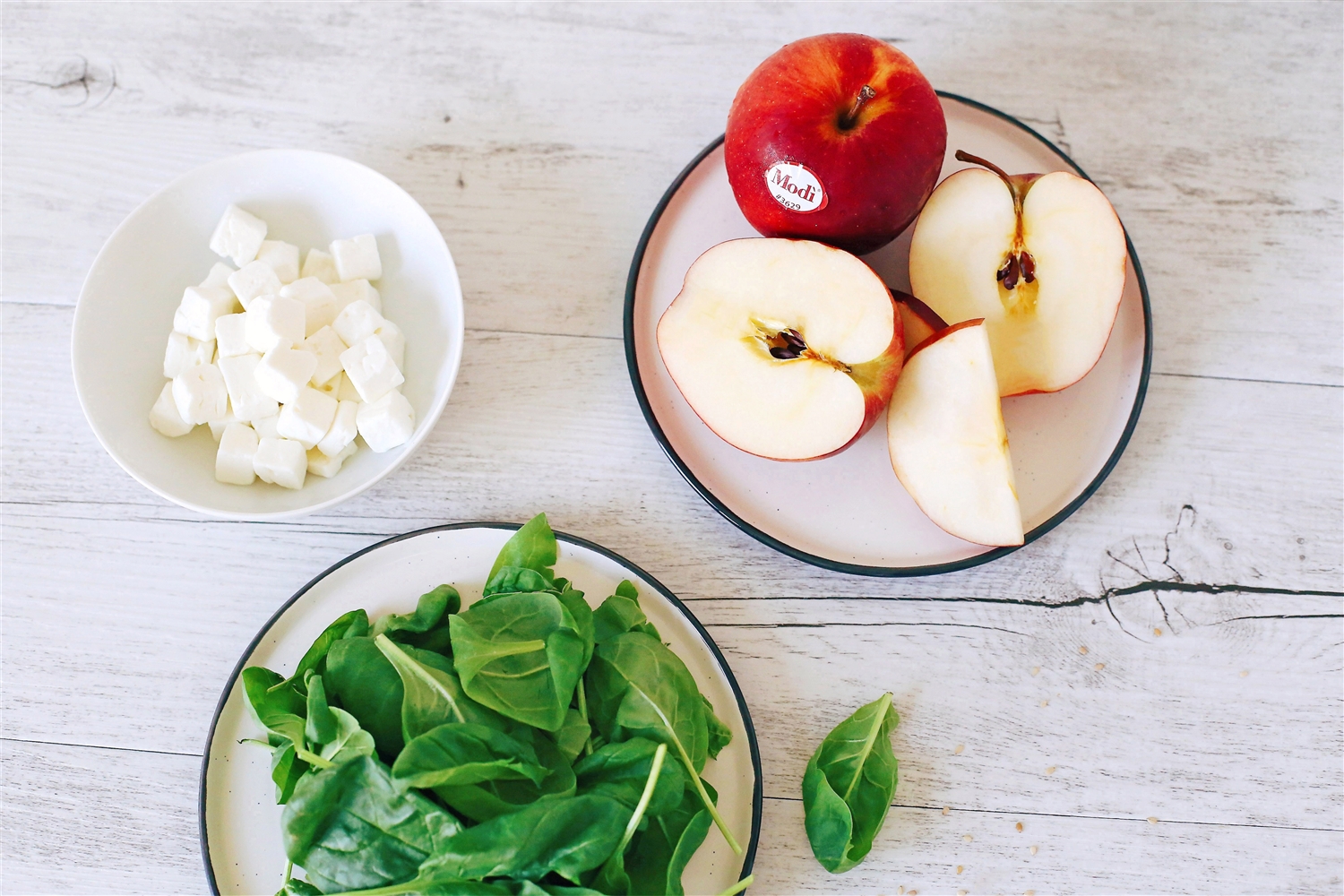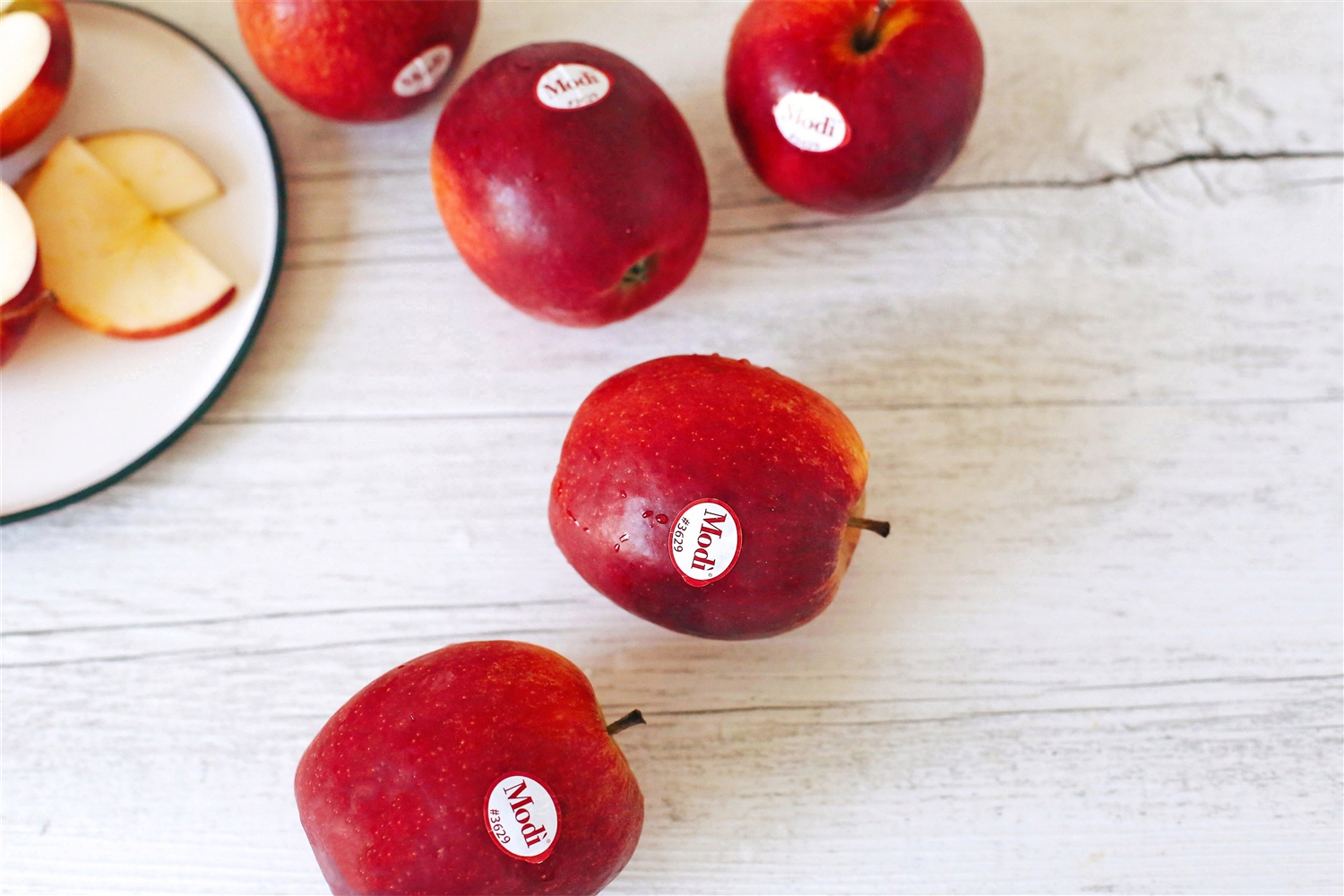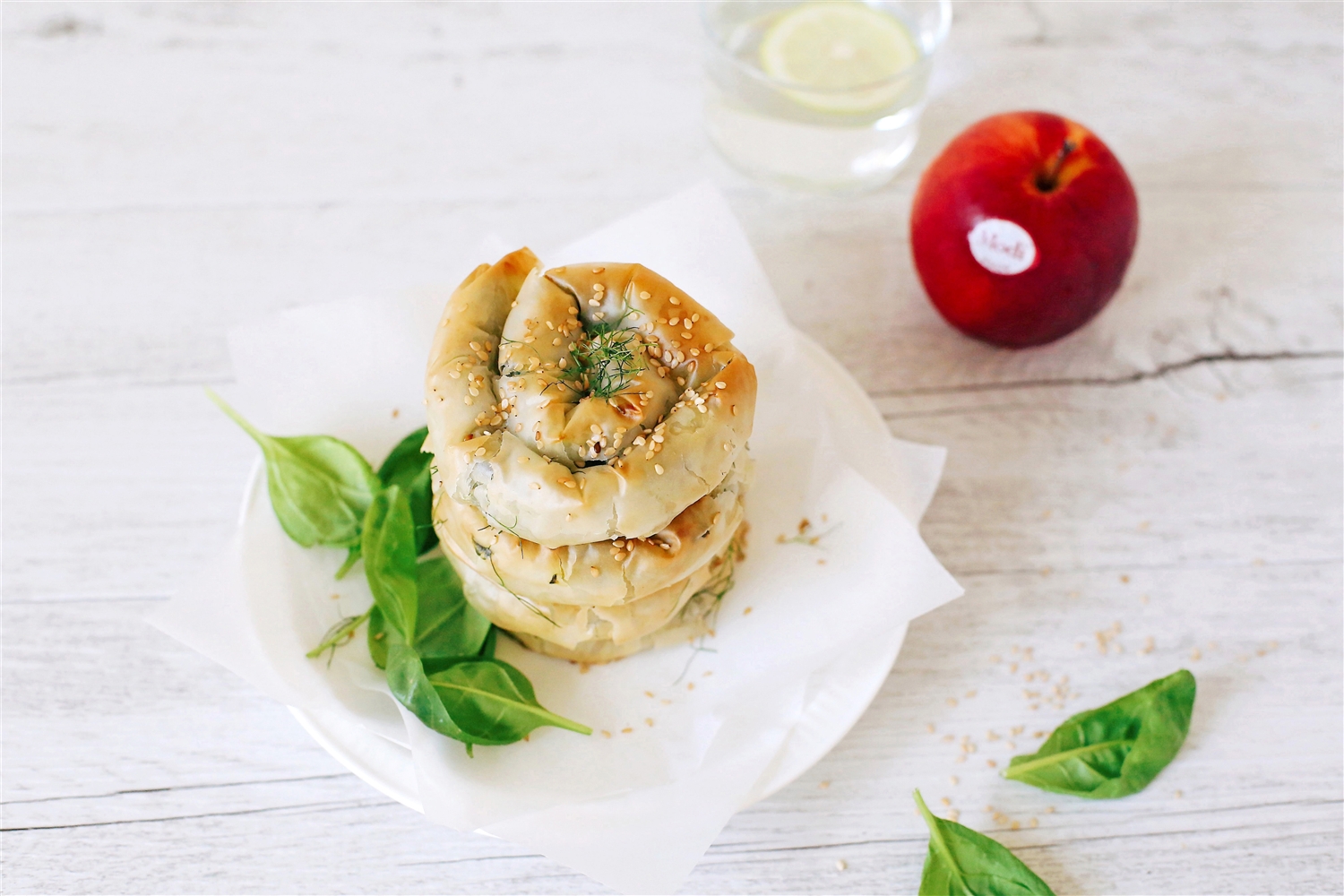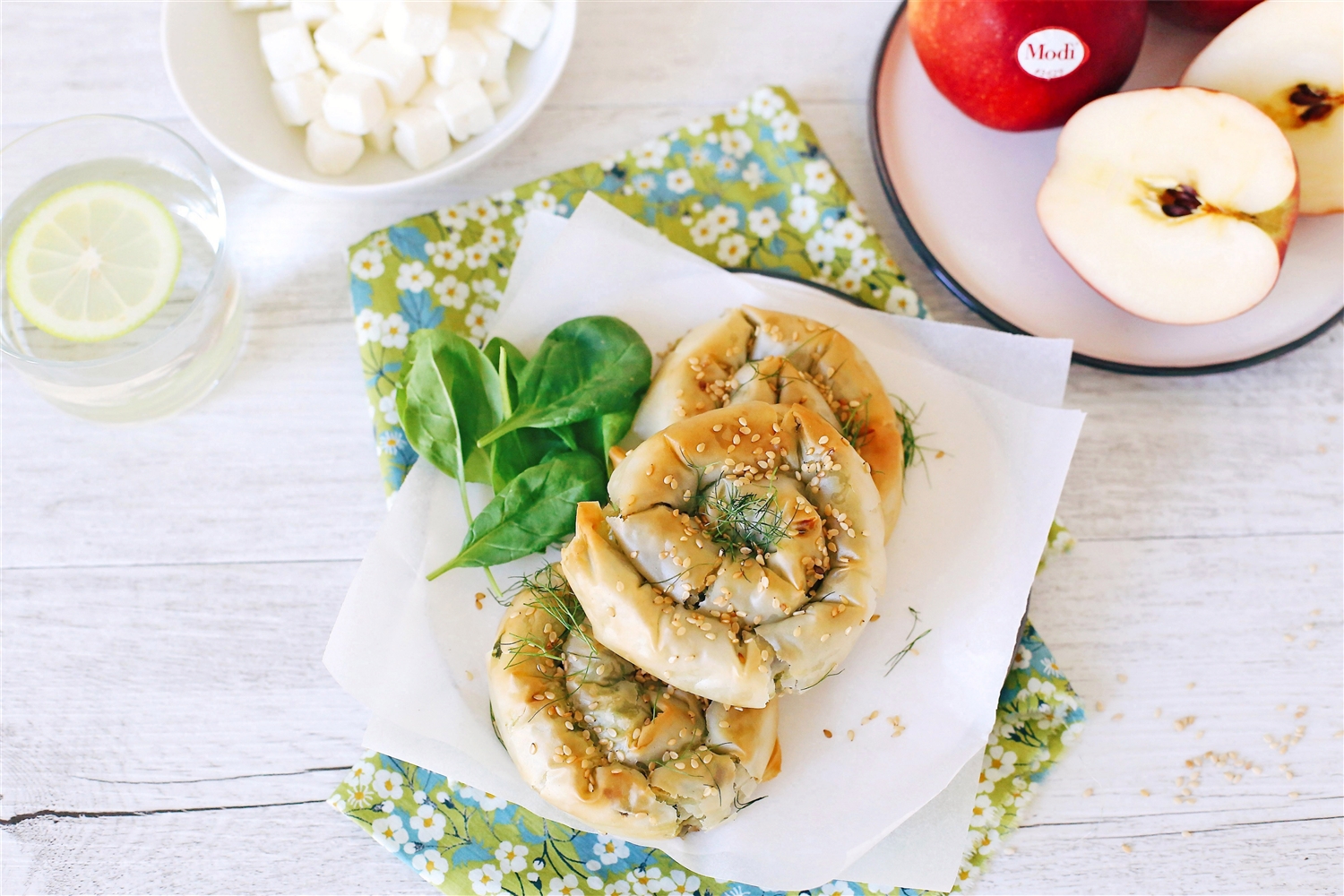 Wash and peel the apple, remove its core, and coarsely grate it.
Heat a drizzle of oil in a pan, combine the apple with the cooked spinach, add salt and pepper to taste, and sauté for several minutes until the apple is soft and the spinach dry. When the mixture has cooled somewhat add the crumbled feta, some minced dill to taste, and the beaten egg. Stir to combine.
Take a sheet of filo dough, cut it in half lengthwise: use a pastry brush to coat the two halves with a touch of oil, then place one over the other and stuff with several spoonfuls of the mixture; roll the dough over the filling to form a loaf, then wrap it into a spiral.
Lay the spirals on a baking sheet covered with parchment paper and brush them with olive oil and sesame seeds. Bake at 190°C (375 F) for approximately 13-15 minutes or until it is golden brown and crispy.


#CookingTip
For a richer flavour, you can brush the filo dough with melted butter.
If you prefer a thicker crust, you can use 2 sheets of filo dough for each disc.
Ingredients for:
approximately 6 spirals
Inspiration for this versatile recipe, which can be served as an appetiser, snack, or main dish, comes from Greece. The traditional and famous spanakopita, or rather the spinach and cheese tart typical of Greek cuisine, transforms into tasty spirals of delicate and crispy filo dough that encase a filling made fresh by the addition of Modì apples.
A summery flavour that wavers between sweet and salty, vaguely fruity, and completely irresistible!
Suggested Recipes