Season


Greek yogurt, Modì apple, and apricot popsicles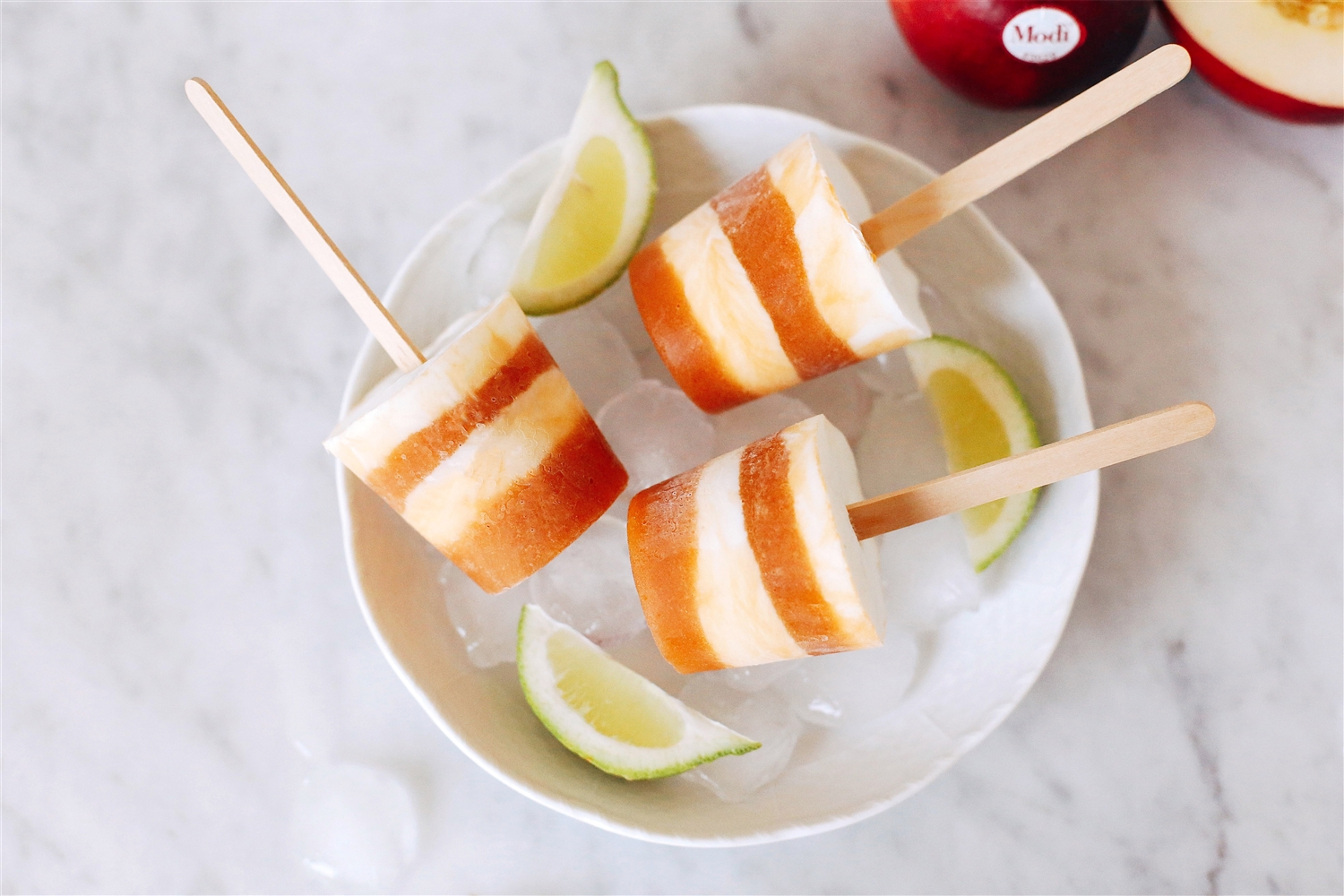 Ingredients
for approximately seven popsicles (using 9 cl moulds)
Modì apple, peeled, cored, and diced | 250g / 8oz.
Apricots, pitted | 150g / 5.30 oz.
Cane sugar | 2 spoonfuls
Water | 2 - 3 spoonfuls
Juice of 1 lemon

All natural, low-fat Greek yogurt | 2 jars (2 x 170g / 6 oz.)
Cane sugar | 2 spoonfuls
Water | 80g / 2.8 oz.
Preparation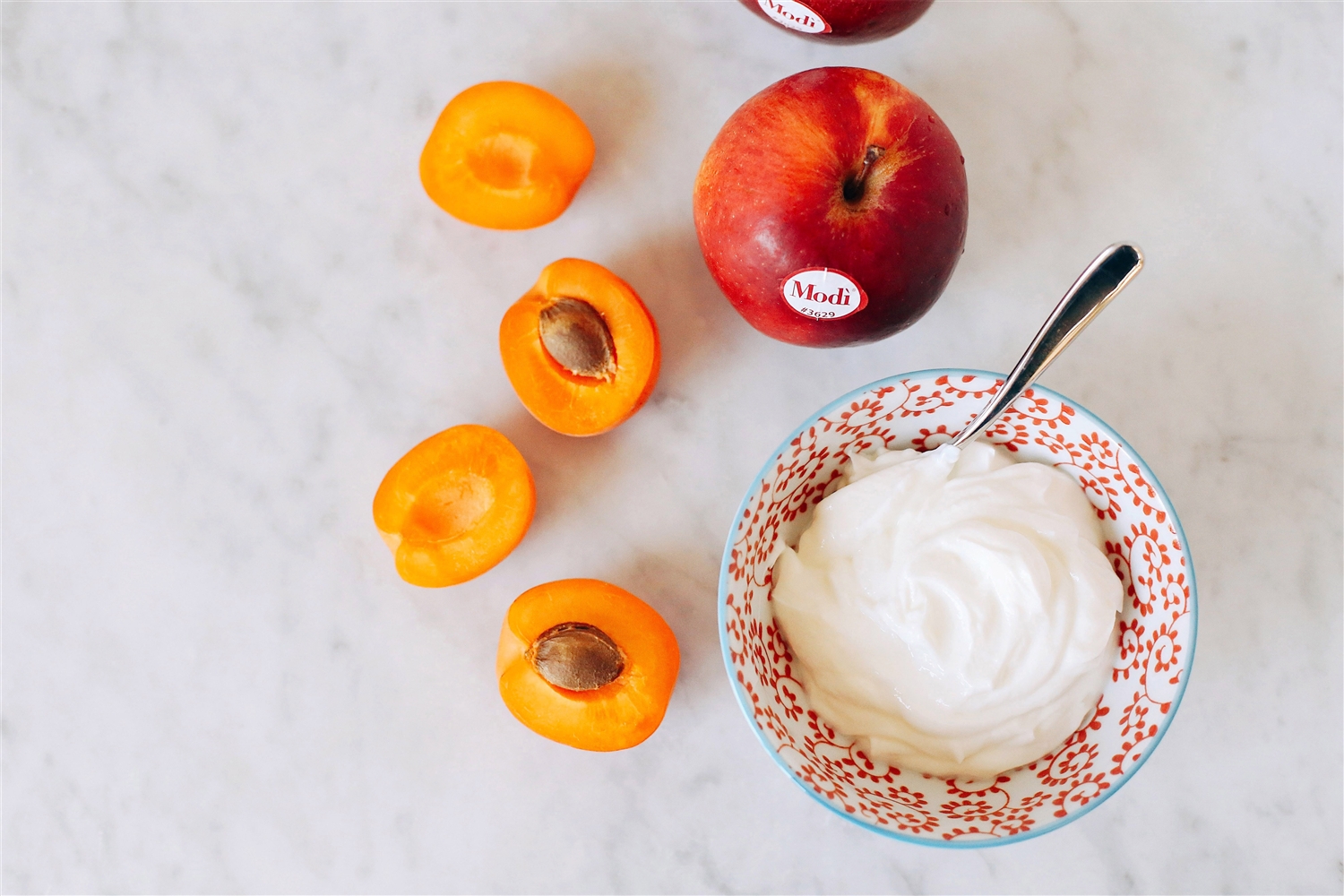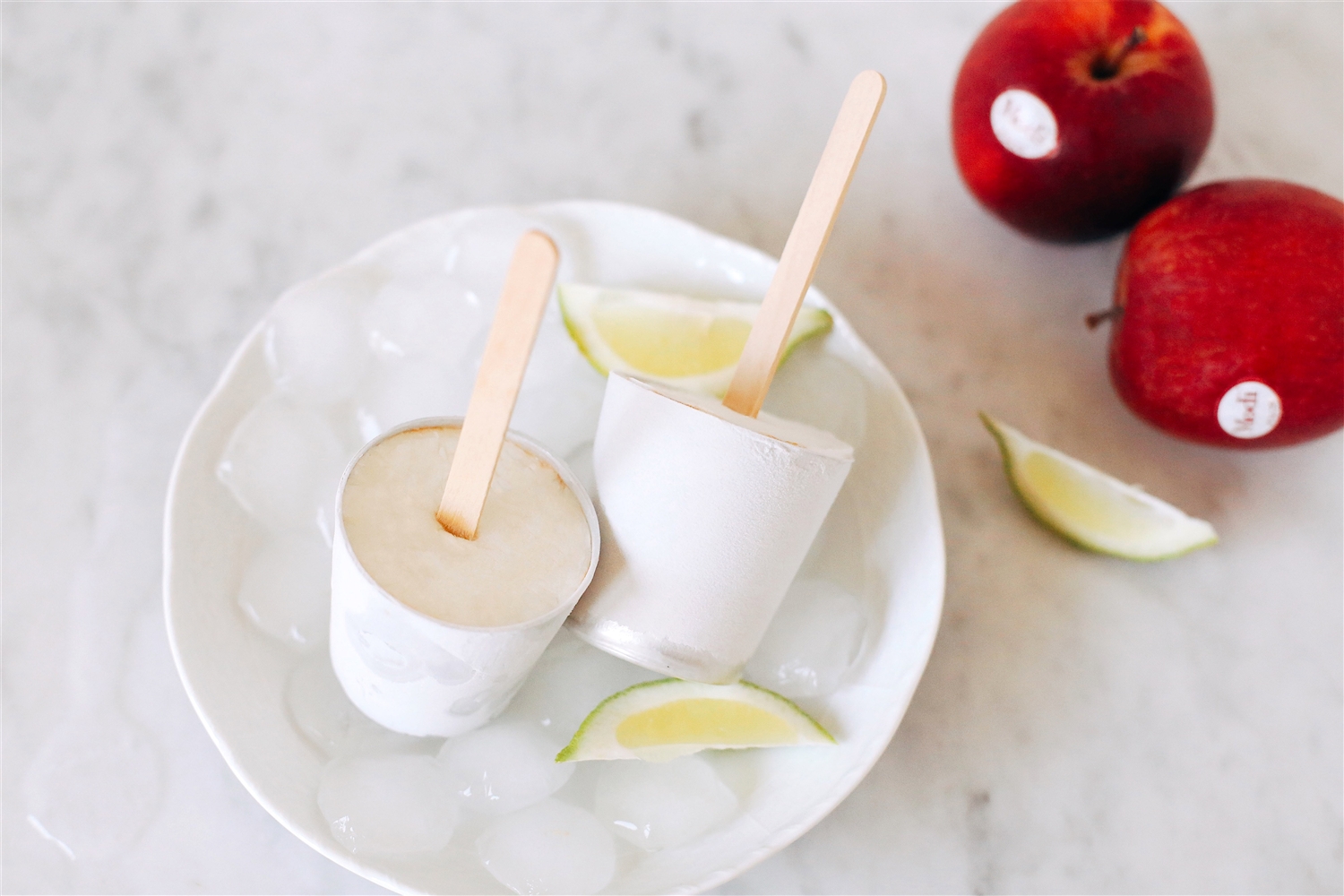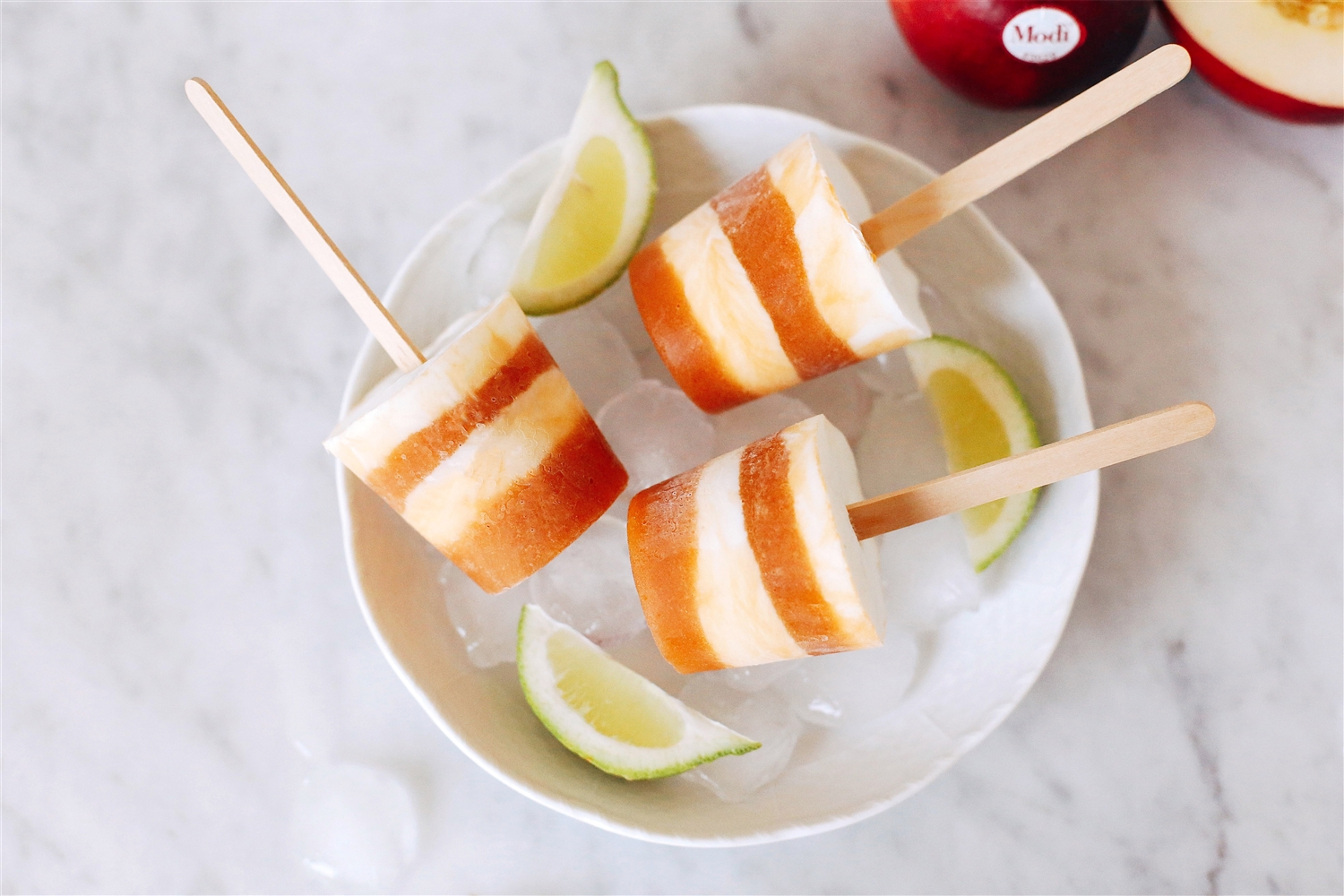 In a blender combine the apple with the apricot cut into pieces, the sugar, the water, and the lemon juice until the mixture is smooth and creamy. If necessary add a bit more water.
Separately, whisk together the yogurt, sugar, and water.
Fill the moulds alternating the yogurt mixture and the apple-apricot mixture.
Place the popsicles in the freezer for one hour, until they are firm, then insert a popsicle stick into each one. Put them back in the freezer for at least another 2-3 hours.


#cookingtips
If you do not have popsicle moulds handy, you can simply use small plastic cups (like those for coffee).
You can substitute the cane sugar with honey or maple syrup, according to your own preferences and the sweetness you desire.
Preparation:
10 minutes + 3-4 hours in the freezer
Ingredients for:
approximately seven popsicles (using 9 cl moulds)
Modì apple popsicles are perfect for the summer!
Incredibly fresh and thirst quenching, they bring together the sweetness of apple and apricot with the creamy texture of Greek yogurt, which also adds a delicately sour touch.
Perfect as a snack, they can also be served as a unique summer dessert.
An "icy" sweet that can be prepared at home in just a few minutes and that contains only natural ingredients.
Suggested Recipes