Season


Modì Apple, Rocket and Blueberry Salad with Ricottine and Toasted Almonds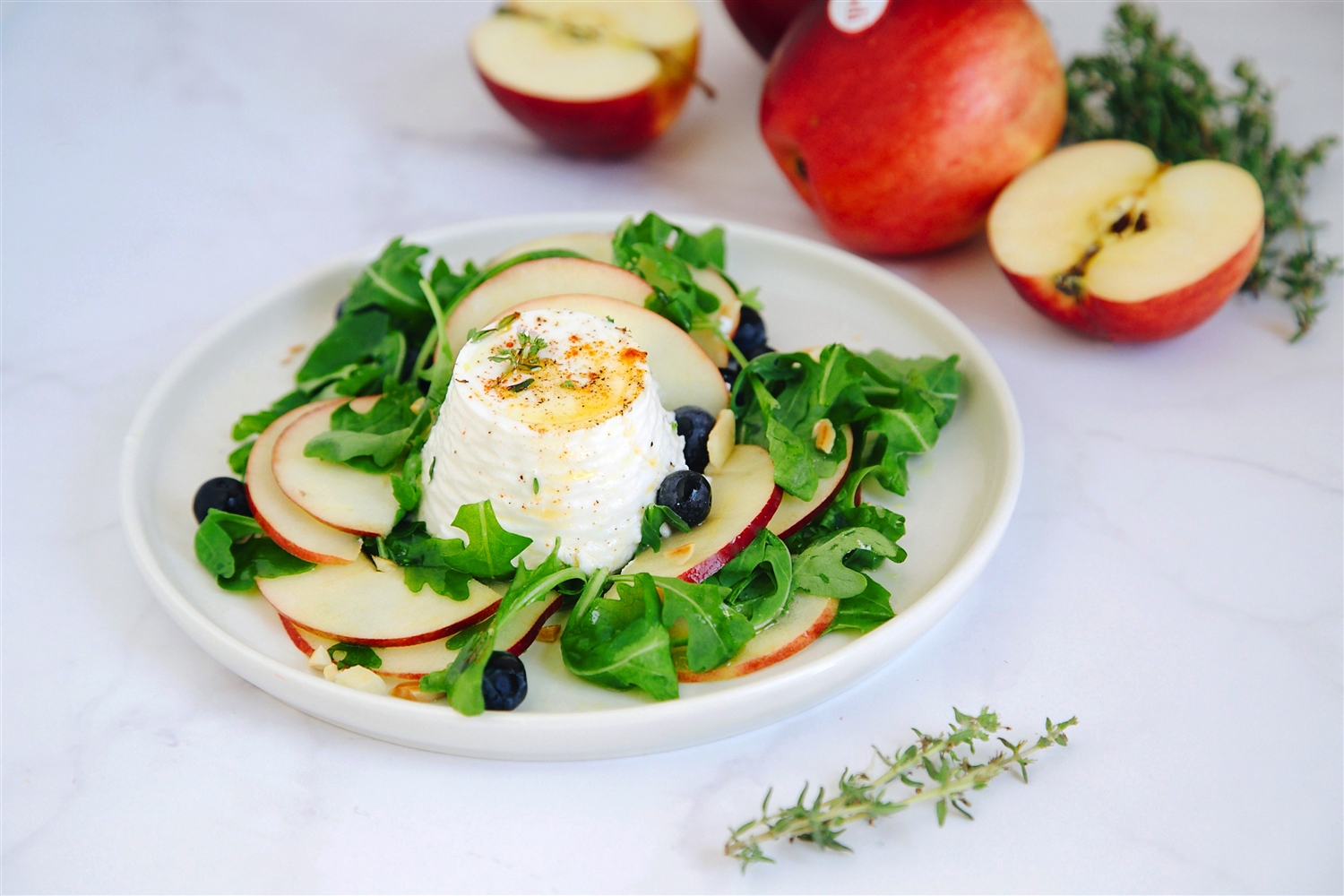 Ingredients
for 4 servings
Rocket | 1 bunch
Modì Apple| 1-2 (according to taste)
Fresh goat's ricottine | 4
Peeled almonds | one handful
Fresh blueberries| 1 small tub
Lemon juice, sweet powdered paprika, extra virgin olive oil, salt, black pepper qs
Preparation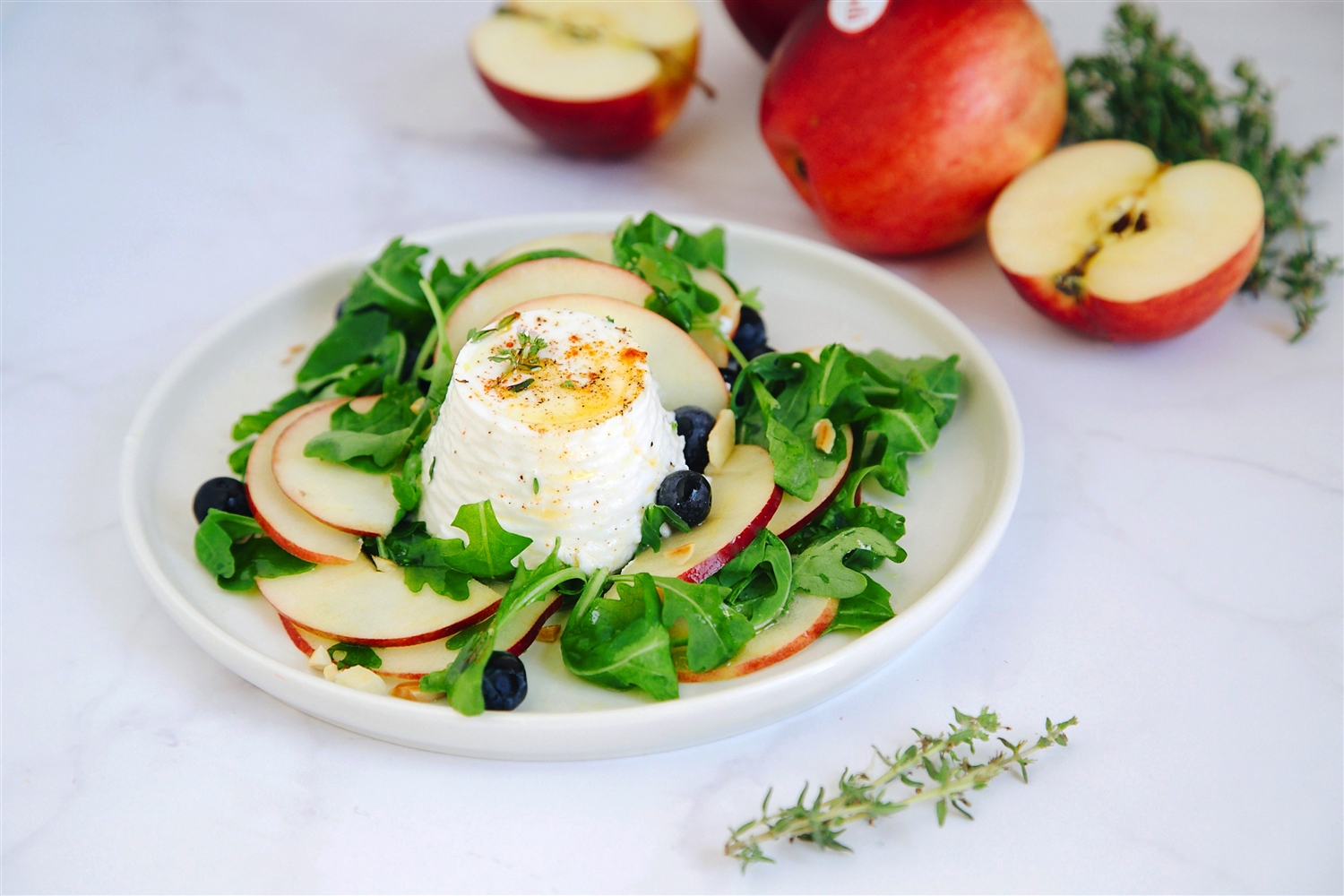 Clean the rocket and remove the harder stems. Wash and core the apple and slice it thinly (keeping the peel), then place it in a bowl adding one glass of water acidulated with the juice of one lemon and a pinch of salt. Let it marinate for approximately 30 minutes.
Grind the almonds coarsely and toast them in a small pan (without adding any fats) until golden brown. Set them aside.
Season the ricottine with oil, salt and pepper and dust them with a pinch of sweet paprika.
Drain the marinated apples and mix them with the rocket and blueberries: season the salad according to taste with oil, lemon juice, salt and pepper.
Distribute the salad in four plates, add the ricottine to the plates and complete the whole with the toasted almonds, oil and lemon juice according to taste.

#cookingtips
Marinating the apples prevents them from blackening and enhances their aroma.
If you like original tastes, you can season the ricottine with a few fresh thyme leaves.
Preparation:
10 minutes + marinating
Ingredients for:
4 servings
Freshness is the watchword for the summer!
So, we've created an easy to make tasty starter that brings to the dinner table a cheerful colourful mix of fruit and vegetables, velvety ricotta and crunchy almonds.
A light delicate salad with the bitter aromatic touch of rocket, lemon juice and a pinch of sweet paprika.
Suggested Recipes