Season


Savoury Croissants with apple, pumpkin and leek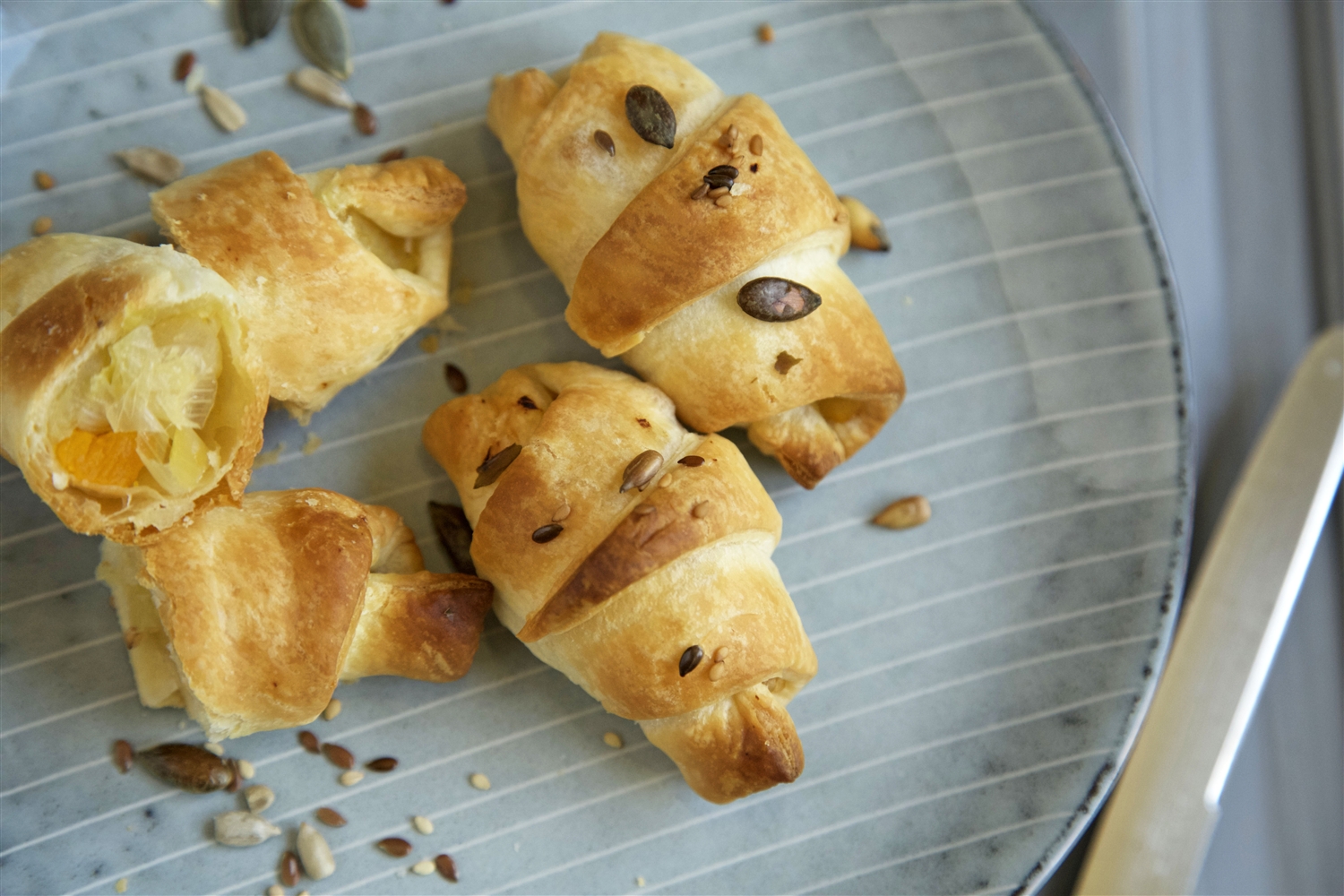 Ingredients
for 12 mini-croissants
Puff pastry | 1 roll (approx. 230g/8.11Oz)
Diced yellow pumpking | 150g/5.29Oz
Sliced leek | 50g/1.76Oz
Peeled and cored Modì apple | ½ an apple
Extra virgin olive oil, salt and pepper qs
Mixed seeds for decoration (pumpkin, flax, sunflower, sesame)
Preparation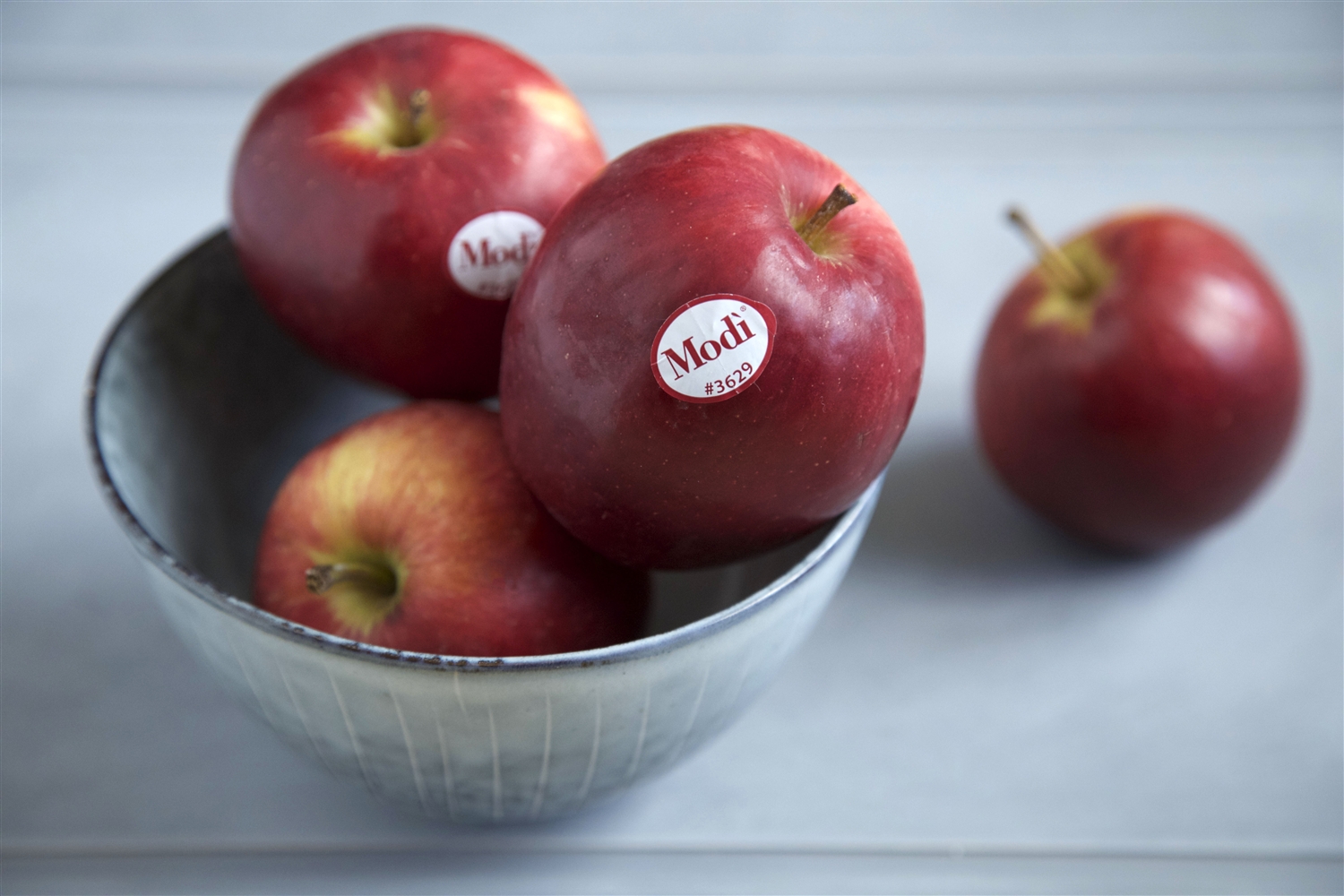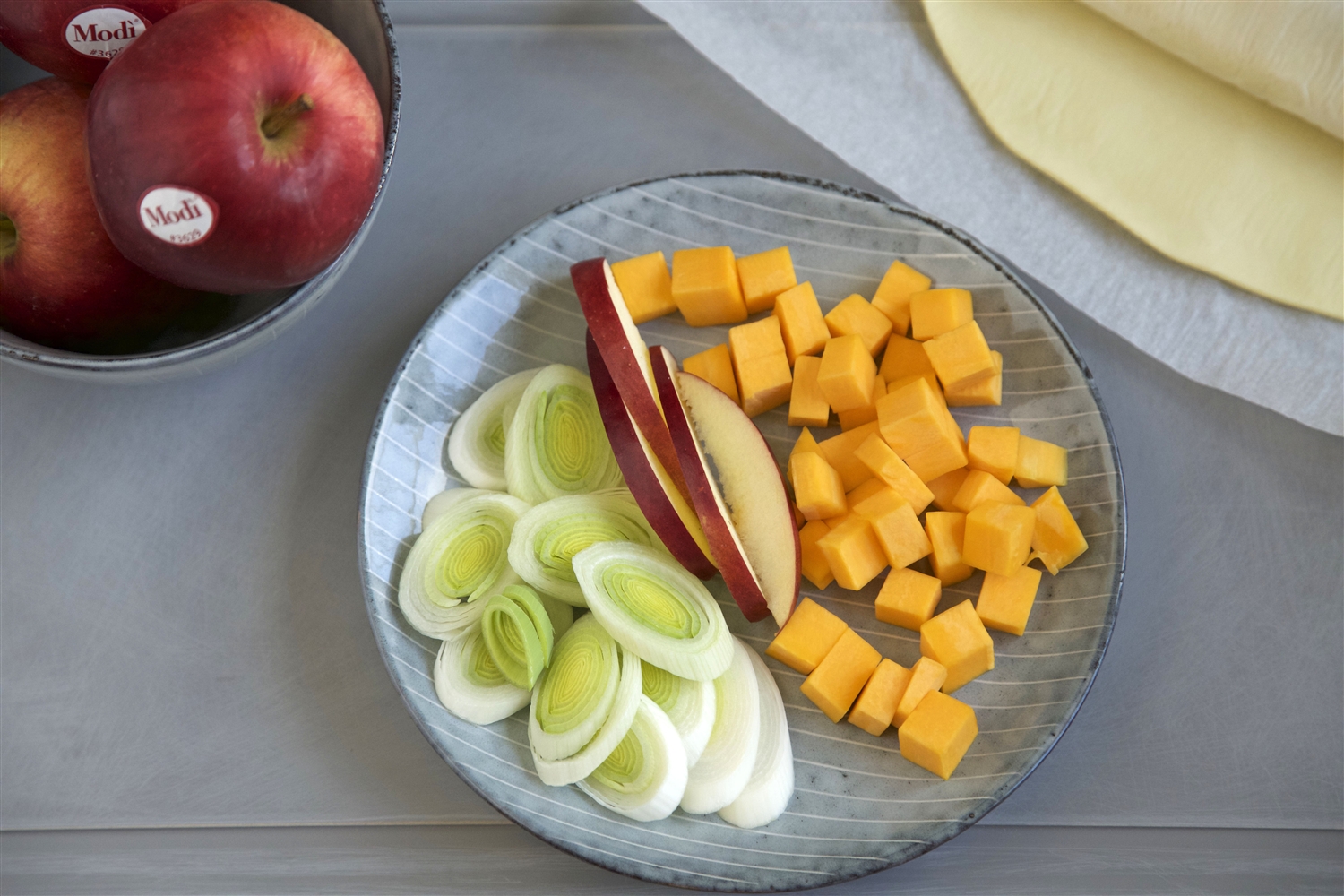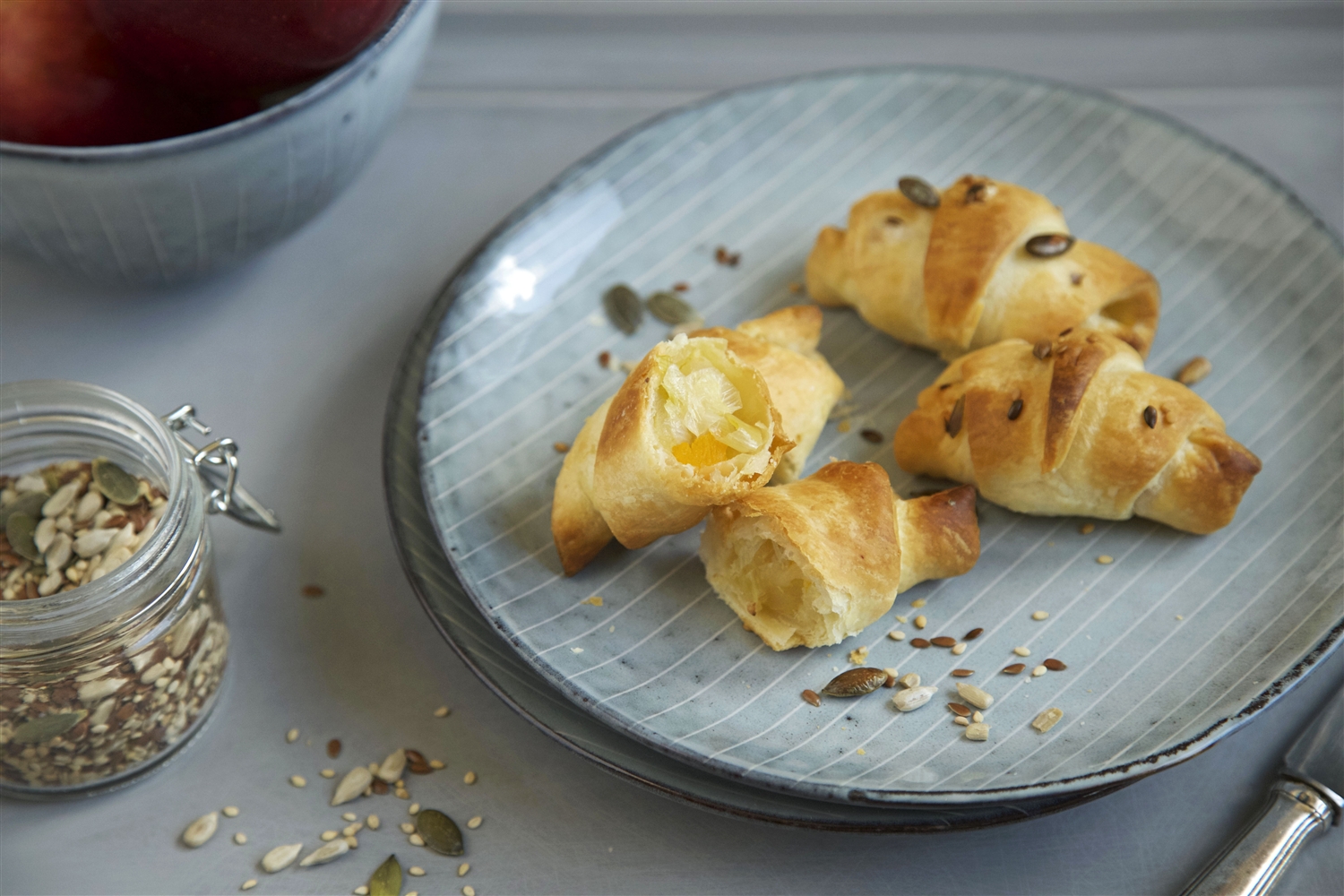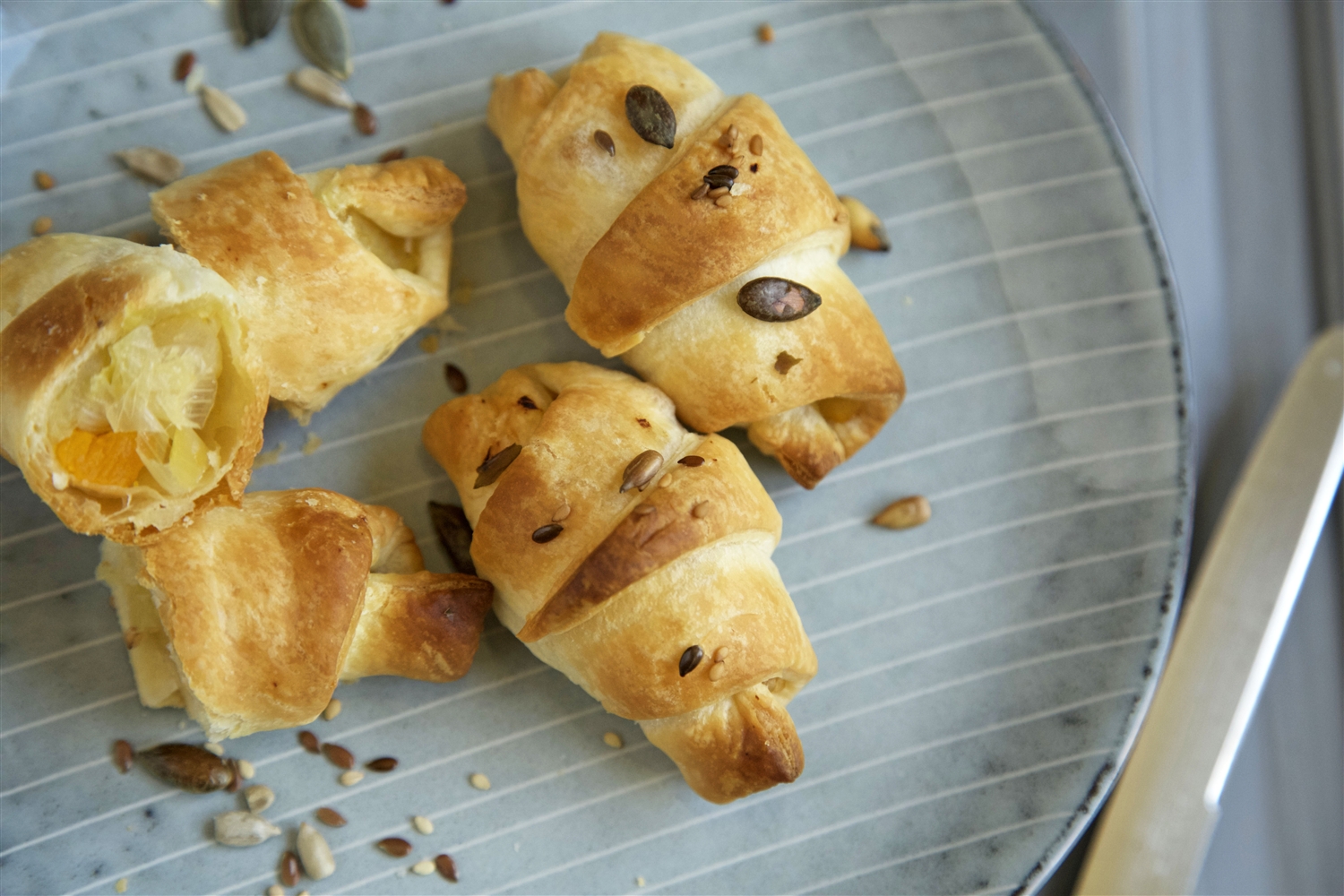 Preheat oven to 200°C/390F°.
Dice the apple. Heat a drizzle of extra virgin olive oil in a pan, add the apple, pumpkin and leek. Add salt and pepper to taste. Cook until the pumpkin softens.
Unroll the puff pastry and use it to make 12 small triangles and top each with a little of the mixture. Then roll them up, brush them with the extra virgin olive oil and decorate them with a handful of seeds. Bake for around 15 minutes or until golden brown.
Serve hot or at room temperature.

#note
if you double the doses of the mixture, you can prepare one large savoury pie.
Seasonal Recipe
Ingredients for:
12 mini-croissants
Modì apple and yellow pumpkin are the featured ingredients of our savoury mini-croissants. The autumn enclosed within light and crispy layers of puff pastry.
Ideal as a party snack, finger food for an evening aperitif or as a small lunch or dinner appetizer, their delicate sweet and savoury taste will please even the least bold palates.
They're ready in the blink of an eye and can be served hot, just out of the oven, or at room temperature.
Suggested Recipes