Season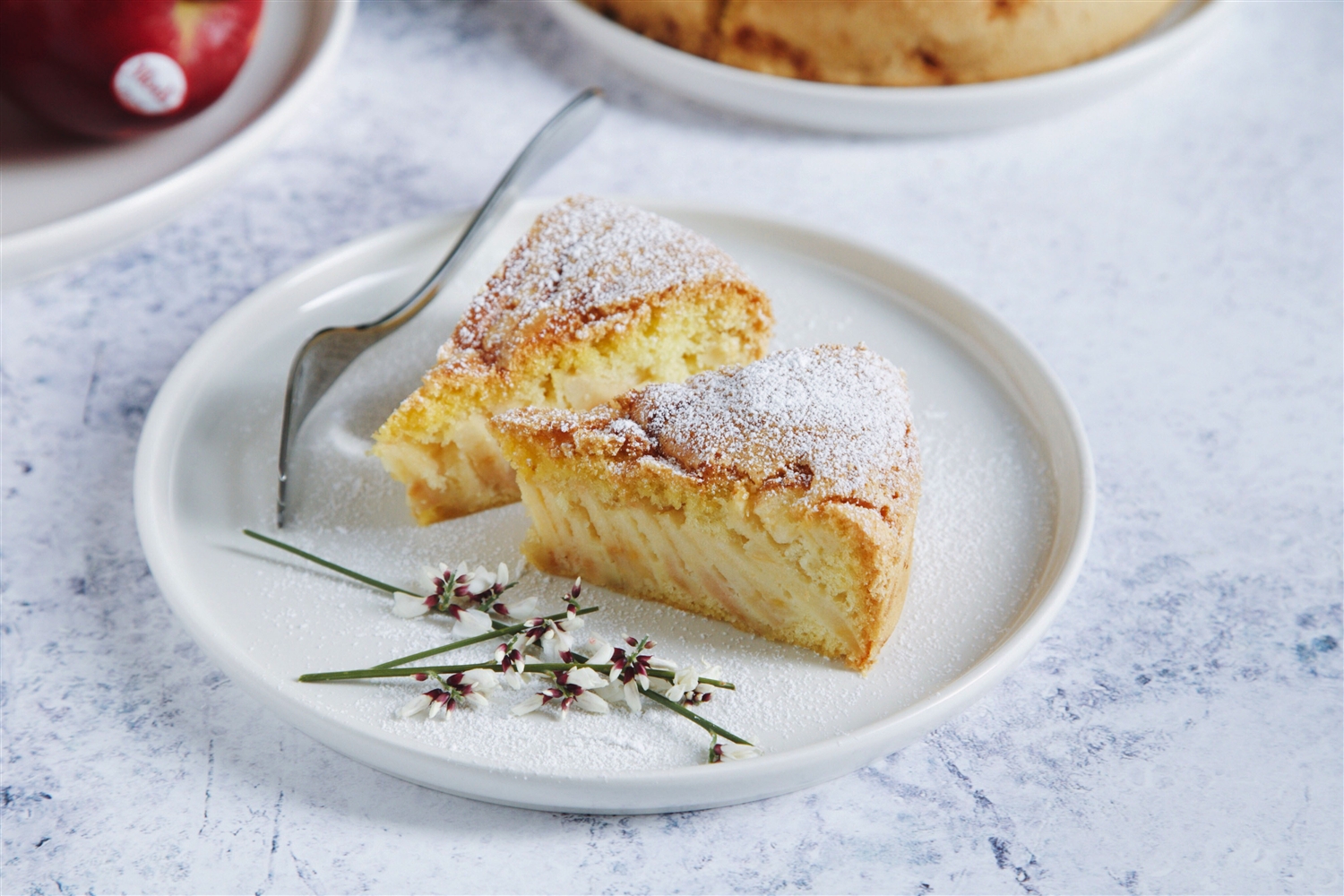 Ingredients
for for 4 servings (for one baking tin of 20 cm, 8 inches, in diameter)
Modì Apples | 2
eggs| 2
sugar | 60g (2 Oz)
superfine flour | 65g (2.3 Oz)
wheat starch | 10g (0.3 Oz)
baking powder | 6g (0.2 Oz)
delicate vegetable oil | 40g (1.5 Oz)
½ teaspoon of natural vanilla extract
a pinch of salt and grated nutmeg
a little brown and white sugar to decorate
Preparation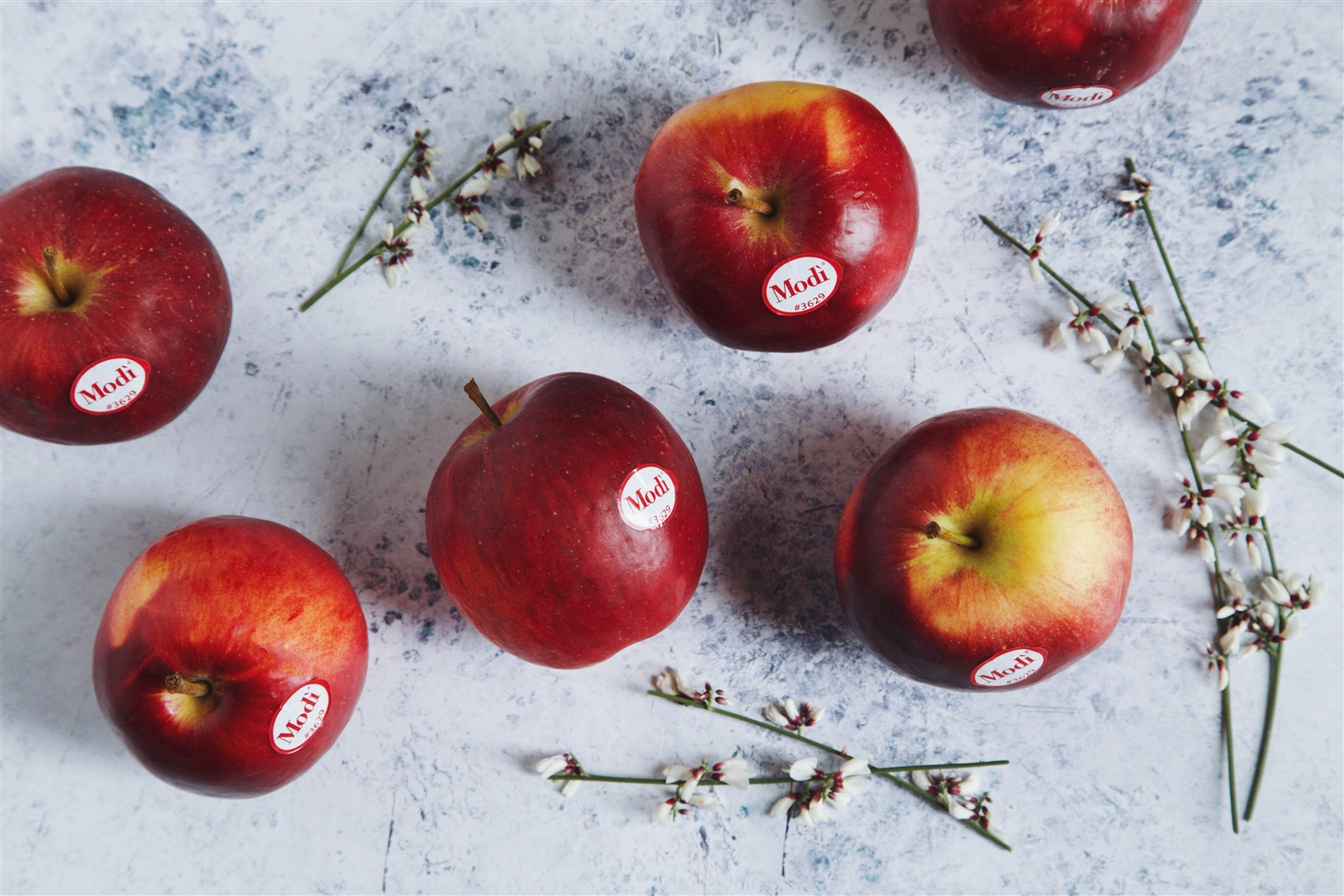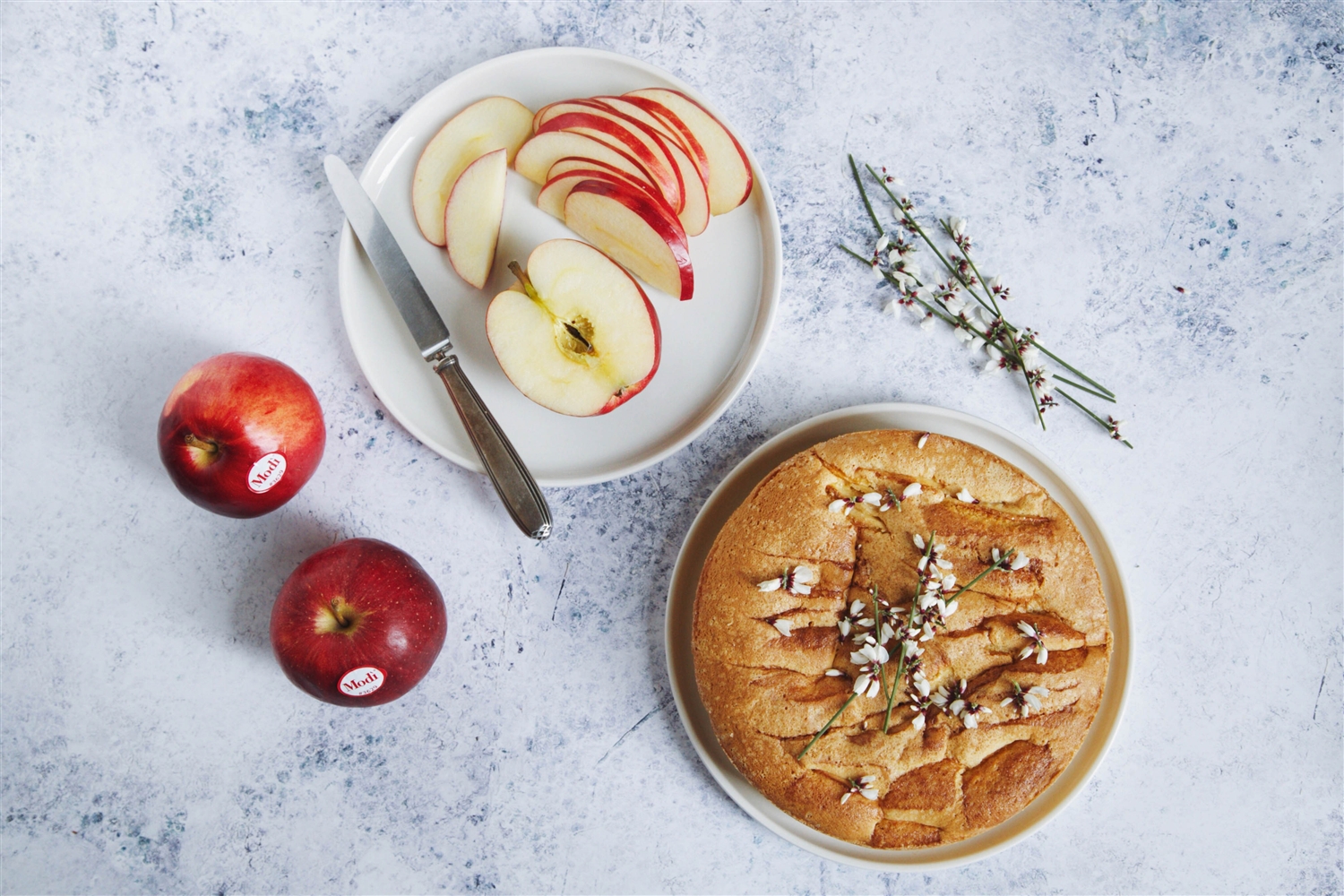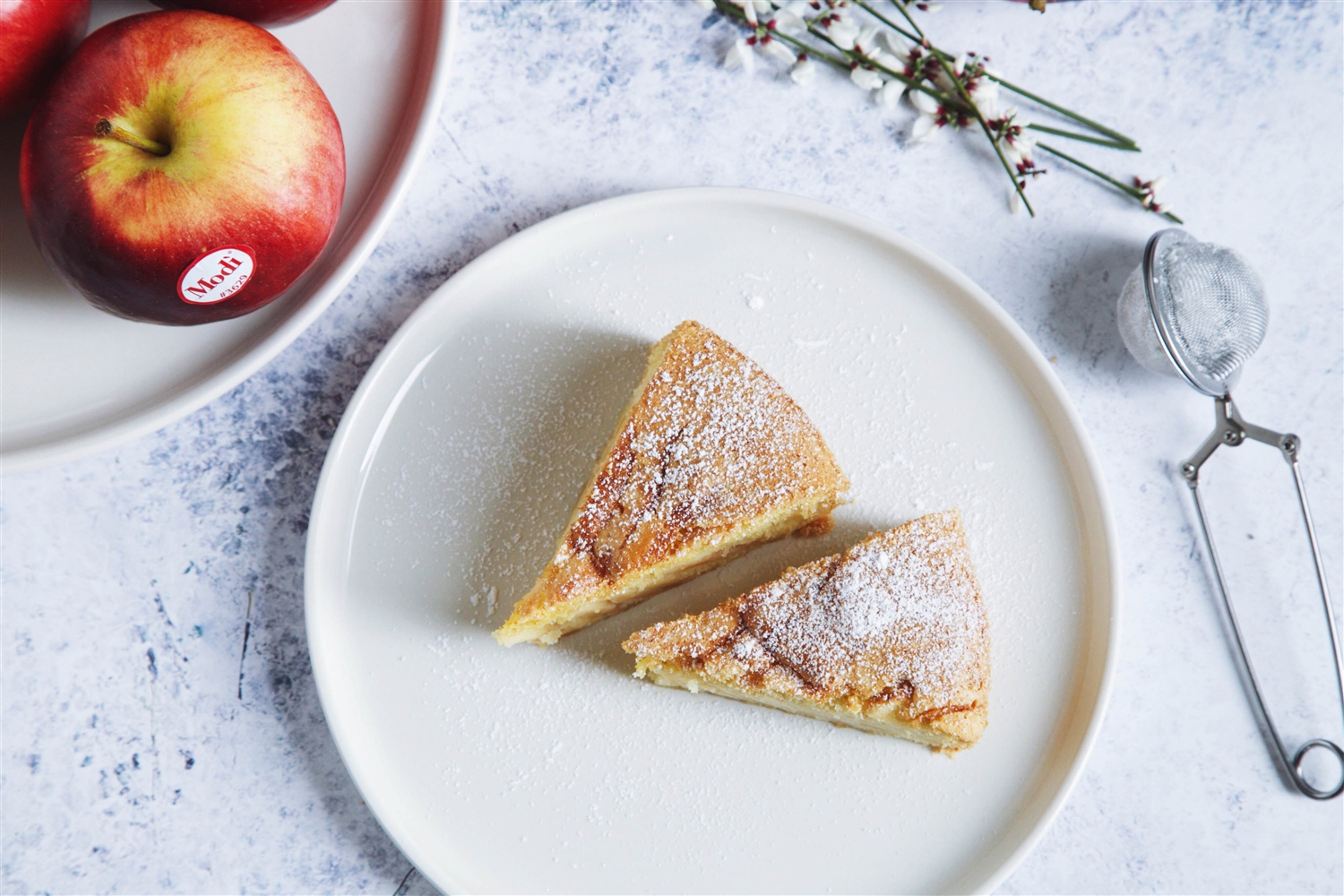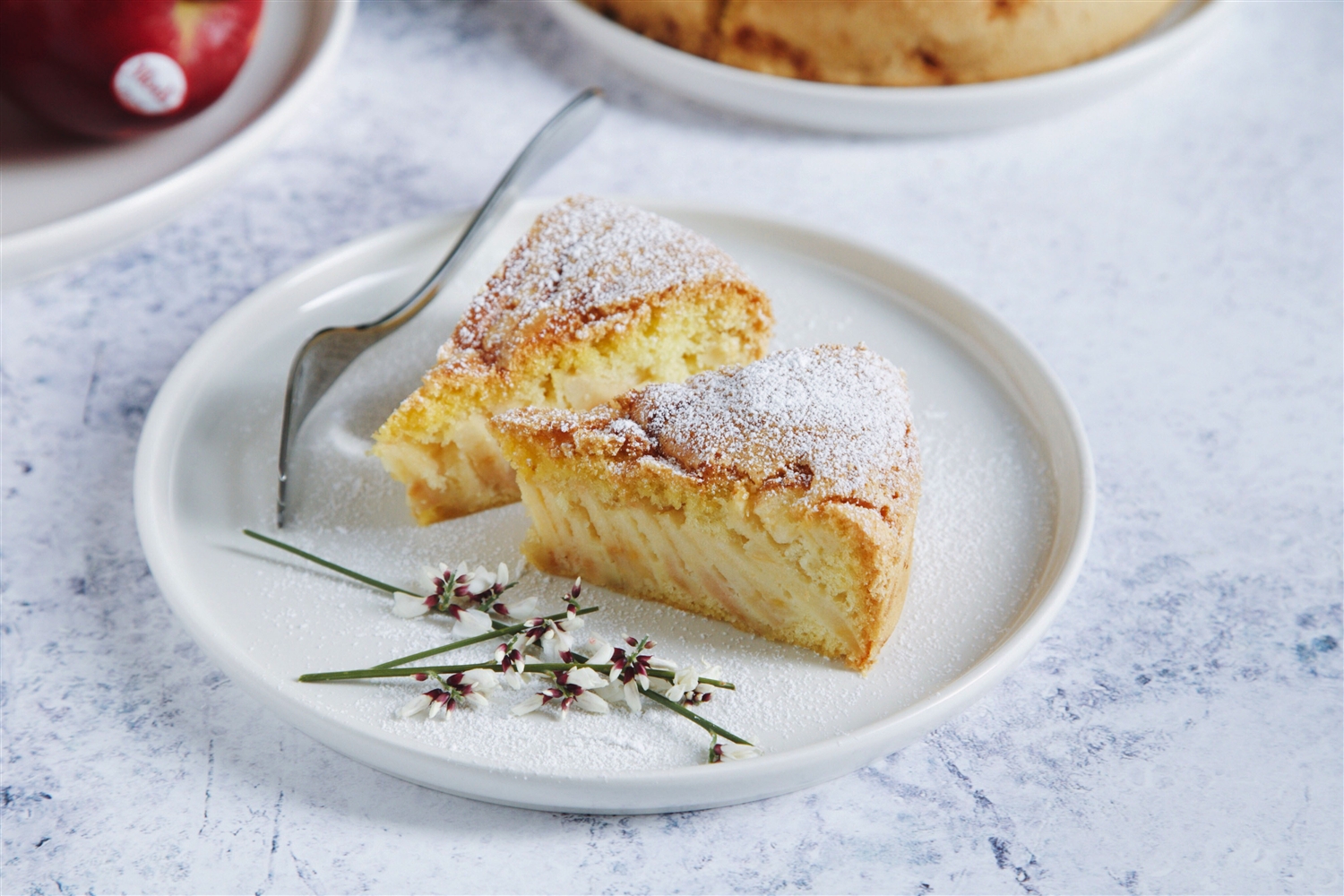 Wash, peel, core and thinly slice the apples.
Preheat oven at 180°C (370°F). In the meantime beat the eggs with the sugar until they double in volume and become clear and frothy. Add the flour sifted with the wheat starch, the baking powder, salt and nutmeg, alternating with the oil and vanilla mixture.
Pour the whole in a round spring-release baking tin (well-buttered and dusted with white sugar) and place the apple slices on top vertically to decorate. Dust the surface of the cake with brown and white sugar and bake for 35 to 45 minutes until golden brown.
Leave it to cool for 10 to 15 minutes. As it becomes colder it will come undone from the edge of the baking tin. Finally, knock it out of the baking tin onto a cooling rack.

#Cookingtip
If you want to make the cake for a party or a large group of kids, double the dose and use a baking tin of 24 cm, 9.5 inches, in diameter.
Seasonal Recipe
Preparation:
for 4 servings (for one baking tin of 20 cm, 8 inches, in diameter)
Ingredients for:
for 4 servings (for one baking tin of 20 cm, 8 inches, in diameter)
Spring is blooming, broom flowers are blossoming and light simple cakes are back on our tables, like this Modì apple sponge.
Tasty, smooth and delicate, it has no butter and contains thin apple slices that sweetly blend into the pastry to add to the softness!
Taste the lightness for your morning breakfast or afternoon tea.
Suggested Recipes