Season


"Vegetable" Milkshake with Modì Apple, Cashew Nuts and Cocoa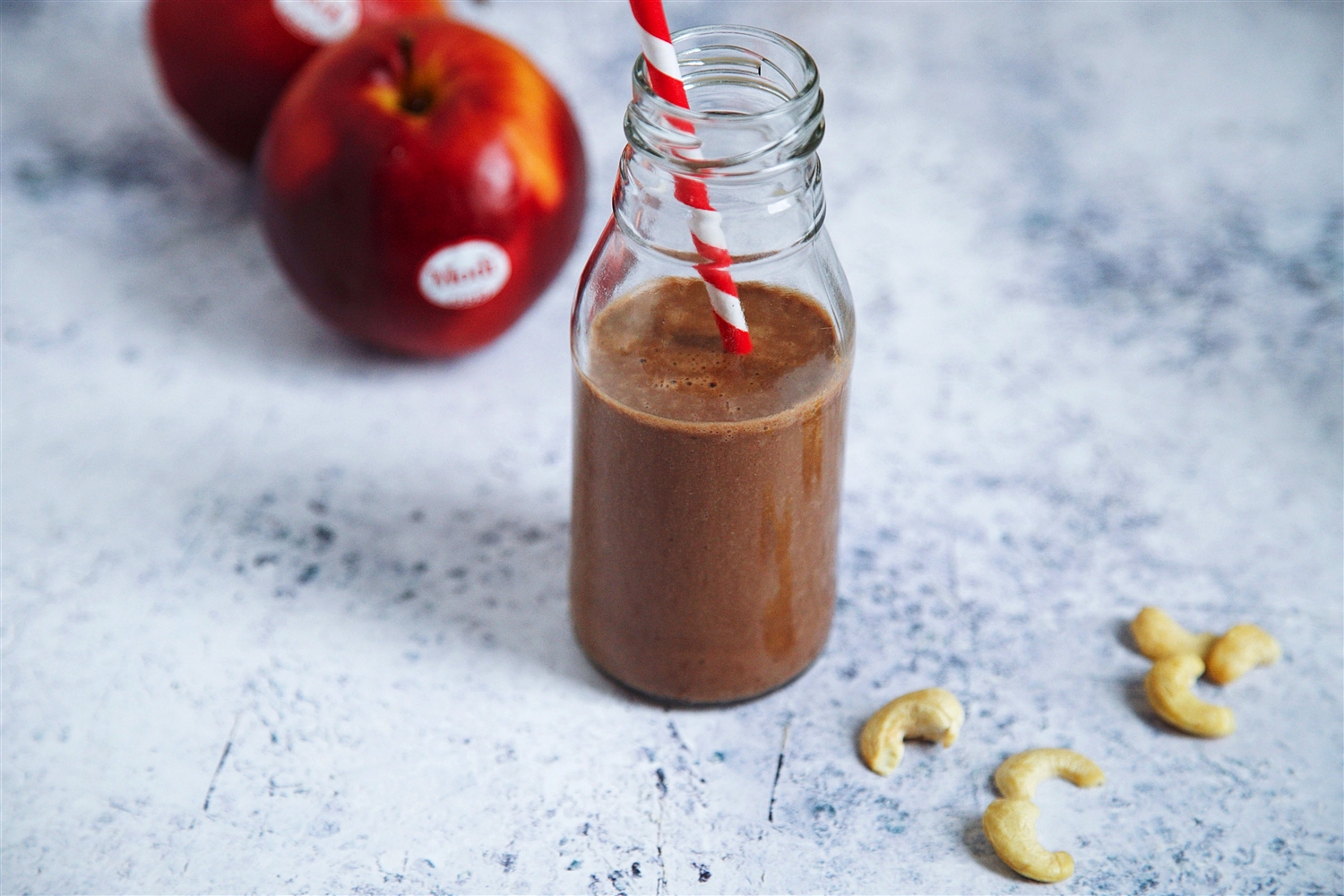 Ingredients
for 2 glasses
Cashew nuts | 40g (1.5 oz)
Peeled and seedless Modì apple | ½
Banana, in pieces | 1
Bitter cocoa | 2-3 spoons, according to taste
Peeled Almonds flour | 2-3 teaspoons
Maple or agave syrup as sweetener
Still mineral water for blending
Preparation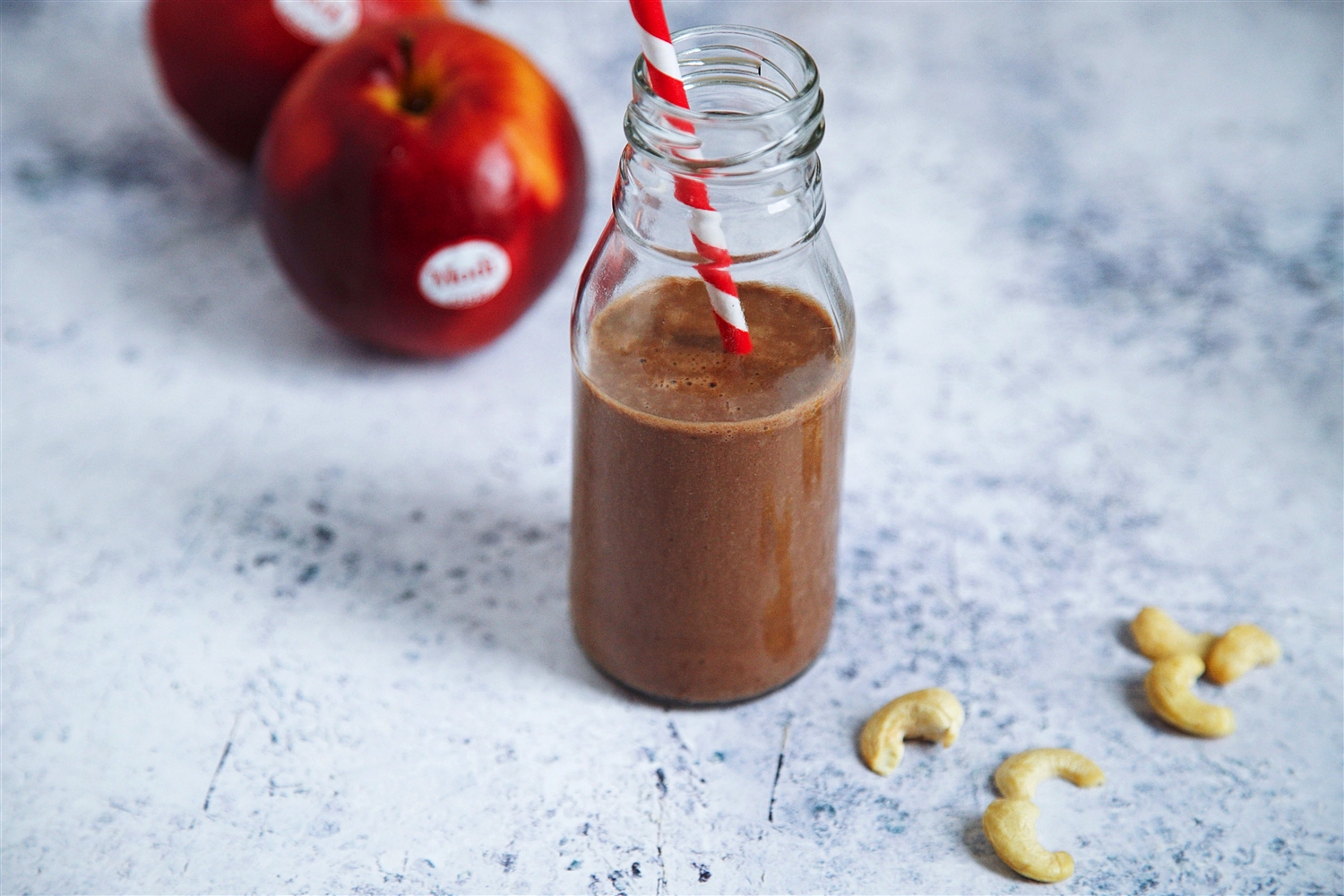 Place the cashew nuts in a bowl, cover them in cold water and leave them to soak for at least 3 hours (and up to 12 hours, in this way they will be much softer and easier to blend).
Drain and wash them and place them in the blender beaker with the other ingredients. Add enough mineral water to blend the whole: you should obtain a creamy velvety mixture; if necessary add more or less water.
This vegetable milkshake will keep in the fridge in a closed bottle for around two days.

#cookingtip1
To speed up the preparation, you can put the cashew nuts to soak the night before and use them at breakfast.

#cookingtip2
Cashew nuts have a sweetish taste and contain proteins, minerals and vitamins.
Almond flour has an extremely fine texture that adds creaminess to the milkshake and, like the fruit it is derived from, supplies mineral salts (calcium in particular) and proteins.
Ingredients for:
2 glasses
In spring we created a delicious delicate completely vegetable-based shake, perfectly creamy and chocolaty. The whole family will love it!
Its velvetiness, similar to that of classic milkshakes, is obtained thanks to the dried fruits, and in particular the cashew nuts and almonds: the Modì apple and the biter cocoa add an irresistible yummy touch. A fresh summery drink that's almost a dessert.
Enjoy it nice and cold, for breakfast or as a healthy nourishing snack.
Suggested Recipes